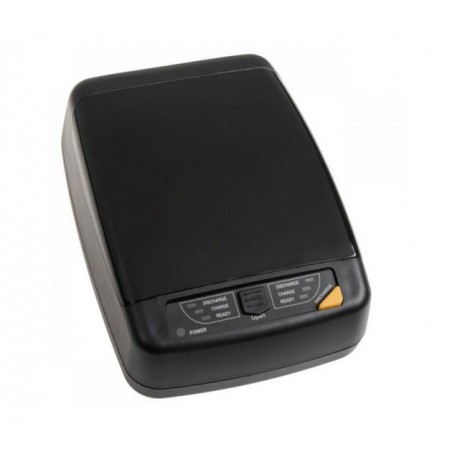  
Battery Charger Ni-Cd/NiMH (AA/AAA/C/D)
If you have any questions on this product please feel free to contact us.
*Disclaimer: The images are merely illustrative.
Input voltage: AC 230V 50Hz
Charging voltage: DC 2,9V, 700mA (AA), 350mA (AAA) DC 10V, 250mA (9V)
Operating Temperature: 0 ° C-35 ° C
Dimensions W / D / S: 75/117/49 mm
Weight: 200g (without battery)
Usability:
Charges 2 or 4 AA / AAA NiMH or NiCd batteries 9V 1-2
Detection of improper use of the battery (eg. Alkaline)
LED indicators for charging process
The voltage monitoring, automatic disconnection when fully charged
Electrical equipment marked with the crossed out trash can not be disposed of together with household garbage.
Such equipment is subject to collection and recycling.
You might also like