 
IoT WLAN Display - ESP32
Dual core processor, operational capacity up to 600DMIPS. Full WIFI and bluetooth protocol.
The chip package:ESP32
Flash:32M-Bits
Receiver sensitivity:-98dBm
Transmission power:+20dBm
Note: Headers included but not soldered
If you have any questions on this product please feel free to contact us.
*Disclaimer: The images are merely illustrative.

Full WIFI protocol
WIFI 802.11 b/g/n/e/i
Support for 2.4 GHz
Cloud throughput can reach 135Mbps
Dual mode bluetooth
Using traditional and low-power BLE bluetooth
Original pin stickers.
Draws out all pins, more clearly displayed.
The row of needle is 2.54MM spacing, which is used with bread plate.
Integrated lithium battery charging and discharging circuit.
Can charge and discharge lithium battery directly.
Equipped with a 0.96-inch OLED display.
You might also like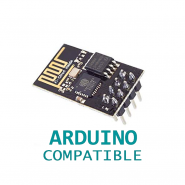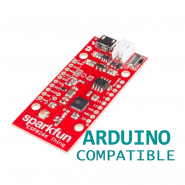 Regular price
€12.11
-€3.00
Price
€9.11