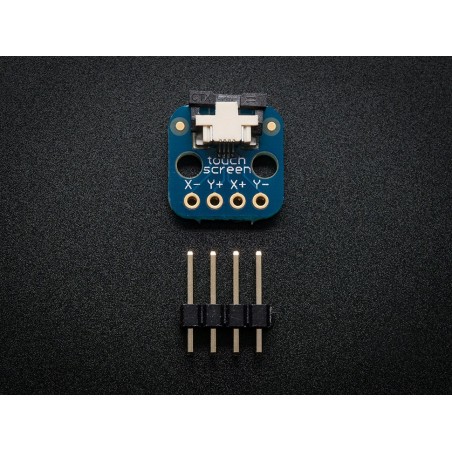  
Touch screen breakout board (0.5mm FPC)
If you've got a resistive touch screen that you'd like to use, you'll need this breakout! It has a fine pitch (0.5mm) connector soldered onto it and it's broken out into the 4 resistive wires of the panel.
If you have any questions on this product please feel free to contact us.
*Disclaimer: The images are merely illustrative.