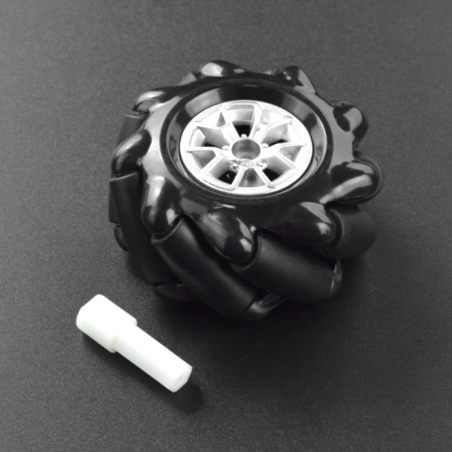  
Black Mecanum Wheel 60mm with Motor Shaft Coupling - Right
What wheels should your smart robot car use? How about Mecanum wheel! The Mecanum wheel is an omnidirectional wheel design for a land-based vehicle to move in any direction, such as go straight, obliquely, horizontally, S-line, and rotate at any angle with zero radius.
If you have any questions on this product please feel free to contact us.
*Disclaimer: The images are merely illustrative.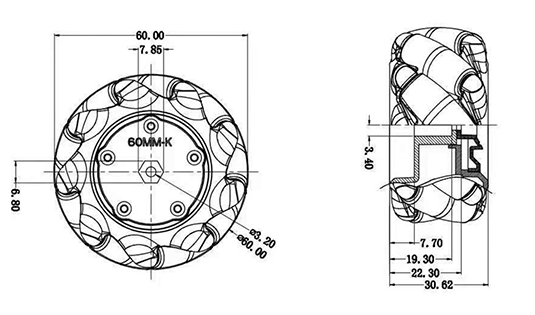 Note: There are two types of Mecanum wheels: left-handed wheel and right-handed wheel. Please pay attention to the L and R noted on the back of the product when purchasing, and we recommend you to buy them in pairs.
Specification
Wheel Diameter: 60mm
Wheel Thickness: 30.62mm
Number of Rollers: 9
Angle: 45°
Load Capacity: 15kg
Color: black
Material: plastic + silicone rubber
Motor Shaft Coupling Diameter: 6.71mm
Motor Shaft Coupling Length: 27.28mm
Shipping List
Black Mecanum Wheel (60mm) - Right x1
Motor Shaft Coupling x1
You might also like