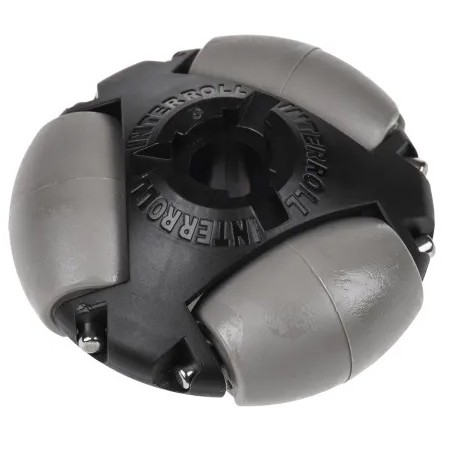  
Omnidireccional Wheel 48mm
If you have any questions on this product please feel free to contact us.
*Disclaimer: The images are merely illustrative.
Product Details
Omniwheel Series 2500
The OmniWheel is a ball transfer unit which allows for the multidirectional travel of goods in a conveyor system. These transfer units have a corrosion free design due to their polyamide frame and can be used in harsh environments.
Features and Benefits
• Corrosion-proof due to the use of stainless steel pins
• Simple to install
• Conveyance possible in every direction
• Conveyor wheels can be coupled to each other
• Simple construction of intersections and switchblades
You might also like