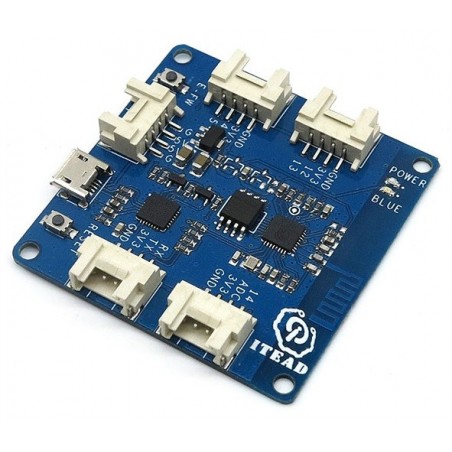  
Sonoff DEV: Sonoff IoT WiFi Development Board
Sonoff DEV is a universal low-cost WiFi development board designed by ITEAD. A lot of Sonoff fans keep asking firmware programming questions, now this version is just the module you are looking for. With only one micro USB cable to connect to P...
Overview
Sonoff DEV is a ESP8266 based universal low-cost IoT WiFi development board.
A lot of Sonoff fans keep asking questions on flashing firmware, this version is just what you are looking for. With only one micro USB cable to connect to PC, have the driver installed, users can start to develop and design IoT device right away.  The core processor of this board is ESP8266. As we all know that ESP8266 module has integrated built-in Tensilica L106 ultra-low power consumption 32 bit micro-MCU, on-board antenna, its dominant frequency supports 80 MHz and 160 MHz, supports RTOS.
This board does not include any firmware. That means you can not use this board to connect to our cloud server. Just take it as a simple ESP8266 development board. You can pick up all kinds of electronic bricks on our webstie to work with this module. 
Features
Support Arduino IDE Programming
802.11 b/g/n
WIFI @2.4 GHz,support WPA/WPA2 safe mode
Built-in 10 bit high accuracy ADC
Built-in TCP/IP protocol stack
Built-in switch, balun, LNA, power amplifier and matching network
Built-in PLL, voltage stabilizer and power management components
802.11b mode + 20 dBm output power
Support antenna diversity
10uA deep sleep maintain current, less than 5 uA shutdown current
Built-in 32-bit lower power CUP
SDIO 2.0, SPI, UART
STBC, 1x1 MIMO, 2x1 MIMO
A-MPDU&A-MSDU aggregation and 0.4us guard interval
Wake-up, connect and transfer data packets in 2 ms
Standby power consumption:
Temp range:-40 ~ 80℃
Documents
Please visit our wiki page for more info about this product. It will be appreciated if you can help us improve the documents by correcting the errors, adding more demo codes or tutorials.
Electronic Brick List:
Wire Digital Thermometer Module
DHT11 Humidity Temperature Sensor Brick
Lighting Emitting Diode - Green
SHT10 Temperature Humidity Sensor
Screw Terminal Electronics Connector 
Additional Information
| | |
| --- | --- |
| Weight | 7 g |
| Discontinued | No |
| Model | IM160414003 |
| Link Wiki | No |
| Works With Google Nest | N/A |
| Works With Amazon Alexa | N/A |
| Ewelink Support | N/A |
You might also like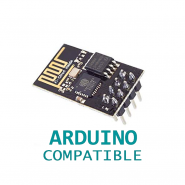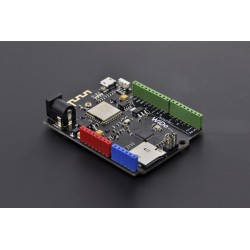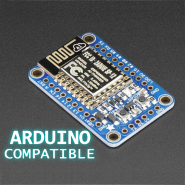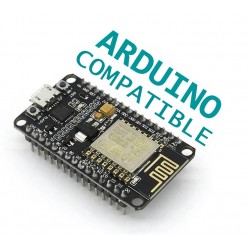 Regular price
€7.72
-€1.63
Price
€6.10