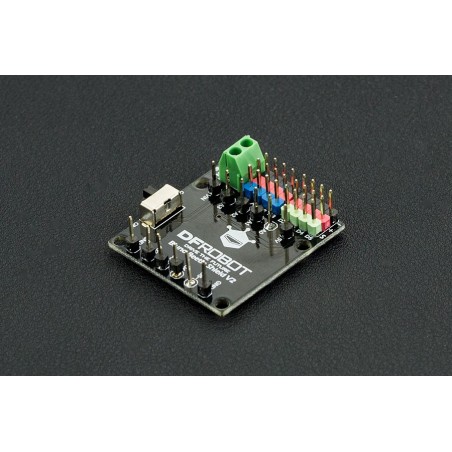  
If you have any questions on this product please feel free to contact us.
*Disclaimer: The images are merely illustrative.
The Bluno Beetle Shield expands the Beetle's single analog and digital I/O pins to the 3 pin "gravity" interface, giving more power and ground connections and making it easier to attach gravity interface modules. It also includes a convenient external power supply and a 5-8v switch to power the board on and off. To use the shield, the Bluno Beetle is stacked on to the shield's I/O pins and then soldered in place.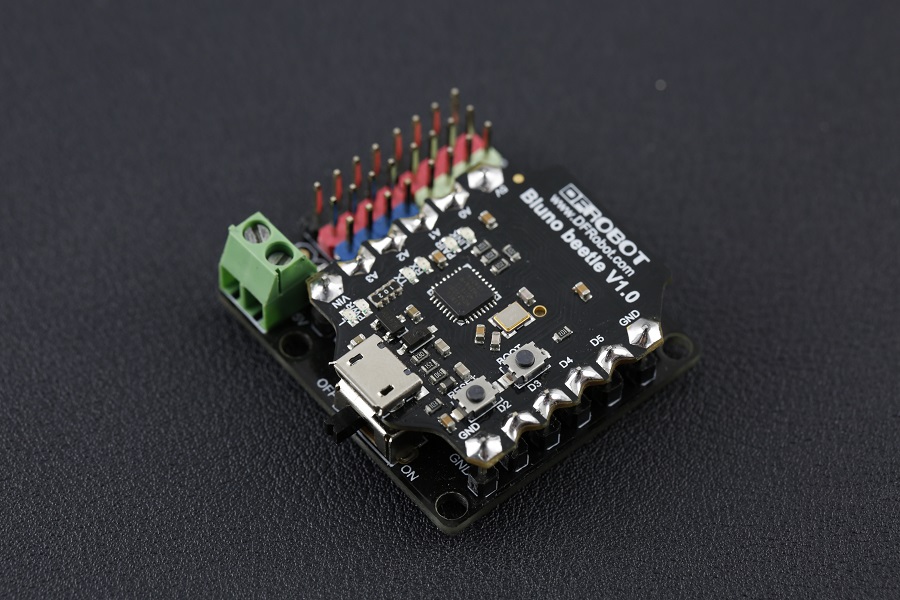 Bluno Beetle (DFR0339) stacked on Bluno Beetle Shield
FEATURES
Digital I/O Pins x4: D2-D5
Analog Input Pins x4: A0-A3
Vin input range: 5-8v
Mounting Holes x4 (3mm diameter)
Power Switch
DOCUMENTS