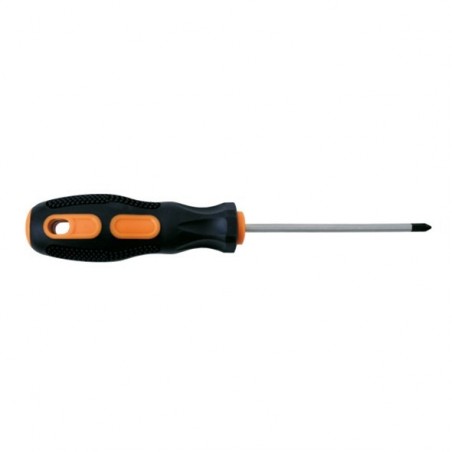  
Screwdriver - cross-point (Phillips) PH0 (3x75mm)
If you have any questions on this product please feel free to contact us.
*Disclaimer: The images are merely illustrative.
Like all things that screw, the screwdriver shares a "complicated" relationship with its counterpart. To carry the metaphor a little further, if the two parts are not compatible, the one doing the screwing can permanently damage the one getting screwed. Let's put it in plain terms.
Screws, and screwdrivers, have different types and sizes. The most common types here are Phillips head and slot head. Then there's the less common Torx or star head, a super cool six-pointed star-shaped head, which is used on things that need to get very tight. Others exist, but let's not get too complicated.
You might also like