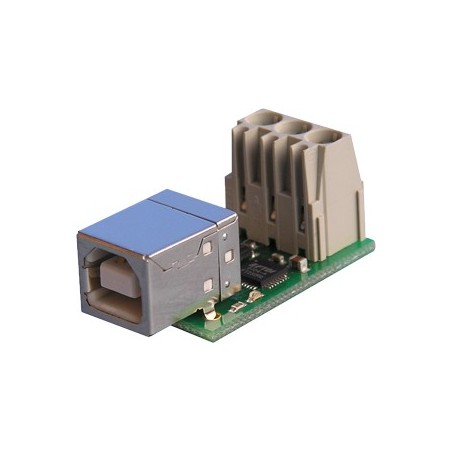  
USB-RS485 Module by FTDI FT232R
A complete interface between your PC and the RS485 bus.
The USB-RS485 module provides an easy to use RS485 interface by means of a Virtual Com Port on the users system. There are no command structures, whatever is sent to the Virtual Comm Port is automatically converted to RS485 and vice versa. The module is completely self powered from the USB bus.
Specifications:
Error-free data transmission up to 250kbps
Self powered from the USB bus
More information in the product support page.
* Note: Product may not be exactly as shown in image. Contact us for more information.