 
Meshtastic ESP32 + LoRa 433MHz + GPS + Display + 18650 Battery Holder
Meshtastic® is a project that lets you use inexpensive GPS radios as an extensible, long battery life, secure, mesh GPS communicator. These radios are great for hiking, skiing, paragliding - essentially any hobby where you don't have reliable internet access. Each member of your private mesh can always see the location and distance of all other members and any text messages sent to your group chat.
The radios automatically create a mesh to forward packets as needed, so everyone in the group can receive messages from even the furthest member. The radios will optionally work with your phone, but no phone is required.
If you have any questions on this product please feel free to contact us.
*Disclaimer: The images are merely illustrative.
Product Demonstration

(
Note: OLED is not soldered to T-BEAM)
Product Features
ESP32

Lastest ESP32 Version: REV1

WIFI

Bluetooth 

8MB PSRAM

4MB Flash

3D Antenna

LORA
Working voltage: 1.8~3.7v

Acceptable current:10~14mA

Transmit current: 120mA@+20dBm

                               90mA@+17dBm

                               29mA@+13dBm

Operating frequency: 433/470MHz(433HMz version)

Transmit power: +20dBm

Receive sensitivity :-139dBm@LoRa &62.5Khz&SF=12&146bps

-136dBm@LoRa &125Khz&SF=12&293bps

-118dBm@LoRa &125Khz&SF=6&9380bps

-123dBm@FSK&5Khz&1.2Kbps

Frequency error:+/-15KHz

FIFO space :64Byte

Data rate :1.2K~300Kbps@FSK

                   0.018K~37.5Kbps@LoRa        

Modulation Mode :FSK,GFSK,MSK,GMSK,LoRa TM,OOK

Interface form :SPI

Sleep current :0.2uA@SLEEP

                           1.5uA@IDLE

Operating temperature :-40℃- +85℃

Digital RSSI function

Automatic frequency correction

Automatic gain control 

Low voltage detection 

Fast wake-up and frequency hopping

Highly configurable data packet handler
GPS modules NEO-6M, 3V-5V power supply Universal
Destined module with ceramic antenna, signal super
Save the configuration parameter data EEPROM Down
There are LED signal indicator
Power
Power Supply Input USB 5V/1A
2.High resolution: 128 * 64
4.Viewing angle:  > 160 °
6.Working temperature:  -30  celcius ~ 80  celcius
7.Module volume (generous):  27.0MM * 27.0MM * 4.1MM
8.Supports many control chip:  Fully compatible with Arduino, 51 series, MSP430 series,STM32/2, CSR chip, etc. 

 (a lot of routines for reference)
9.Wide voltage support: without any modification, directly supports 3.3V ~ 5V DC
10.Ultra-low power consumption: Normal operation Is 0.04W
11.IO port occupies minimal display: The IIC communication,as long as the two IO ports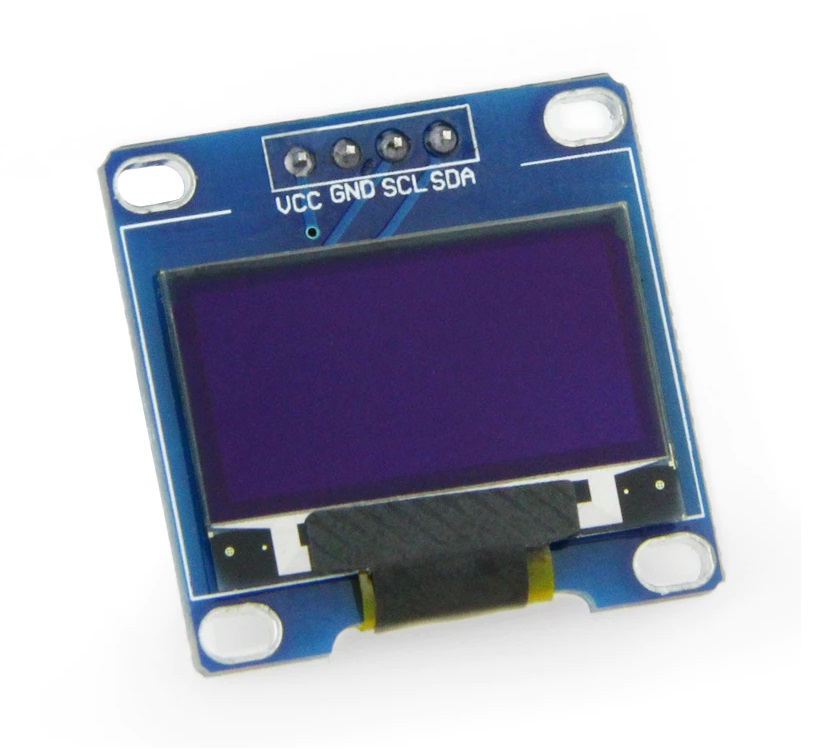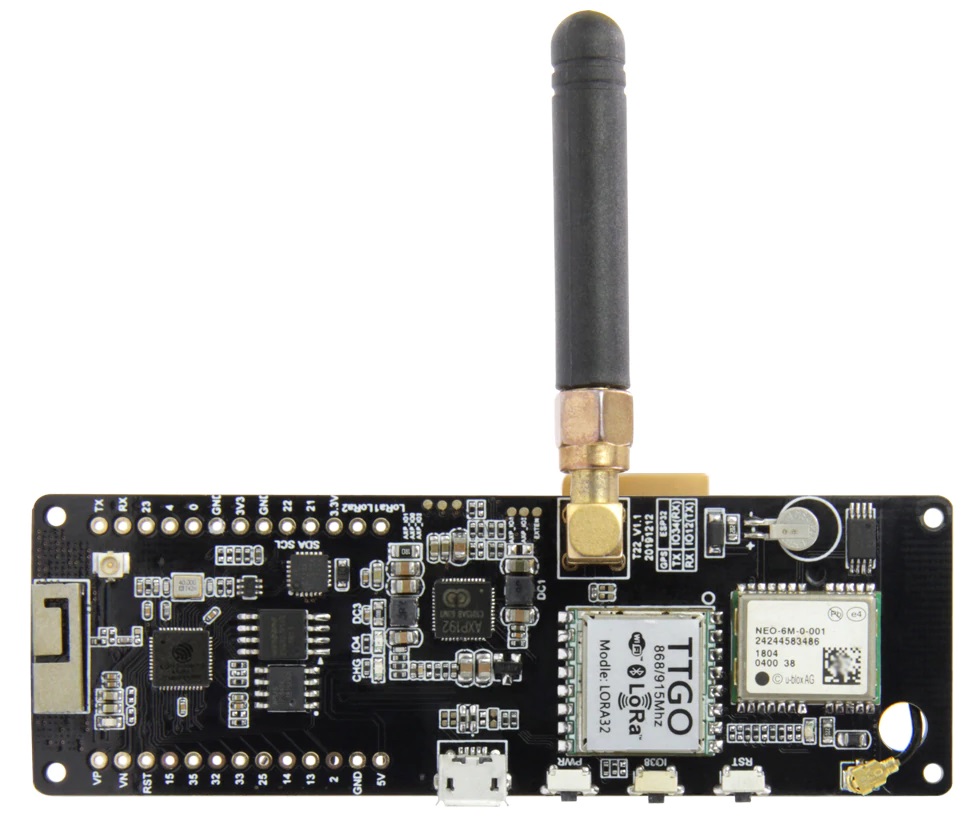 More information:
Pin Schematic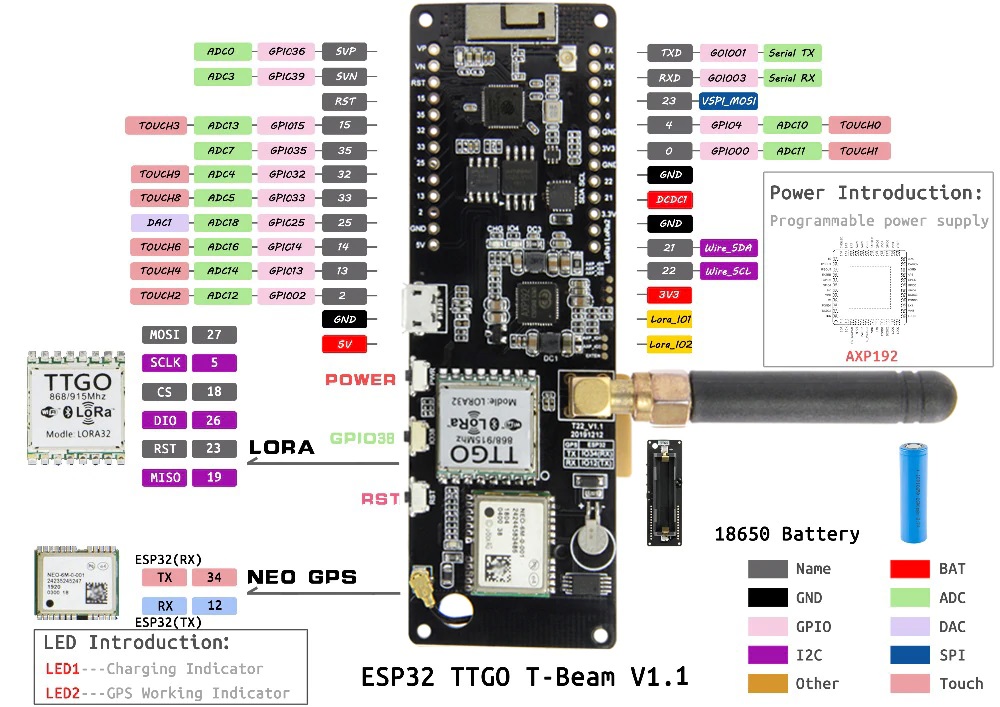 Size picture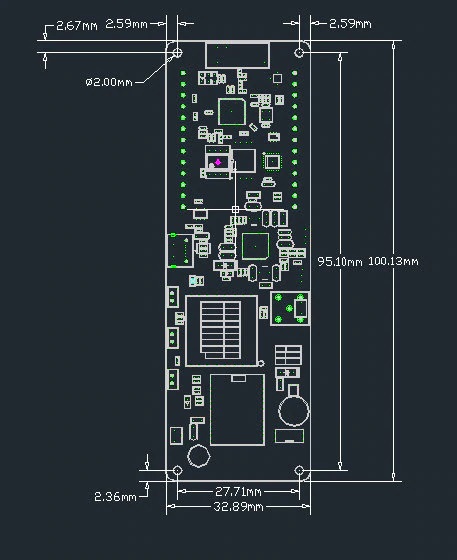 Shipping List
1 X TTGO T-Beam 

1 X 433MHz/868MHz Antenna      

1 X 0.96 inch 128X64  OLED

2 X Pin 
Note: OLED is not soldered to T-BEAM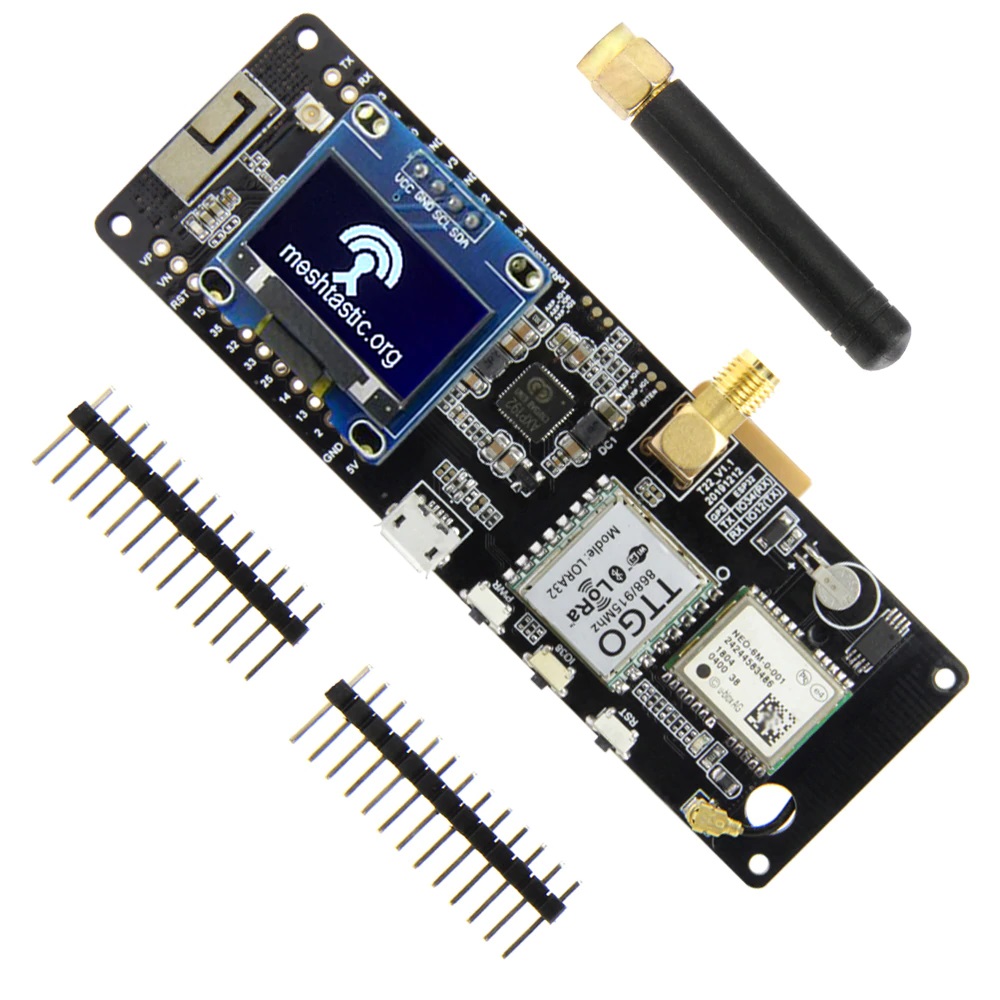 You might also like