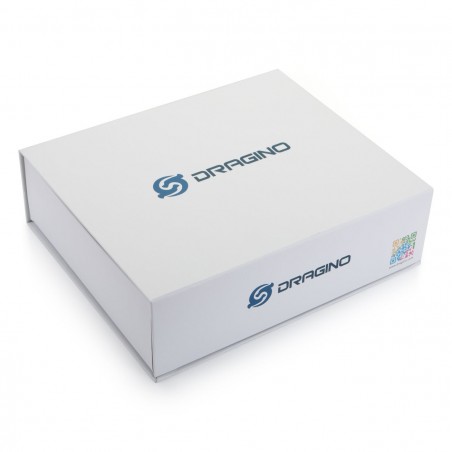  
Dragino - LoRa IoT Development Kit v2 - 868MHz
LoRa nodes up to 500 meters ~ 5km however expect up to 10km range
If you have any questions on this product please feel free to contact us.
*Disclaimer: The images are merely illustrative.
Dragino LoRa IoT Kit  is designed to facilitate beginners and developers to quickly learn LoRa and IoT technology. It help users to turn the idea into a practical application and make the Internet of Things a reality. It is easy to program, create and connect your things everywhere. A number of telecom operators are currently rolling out networks, but because LoRa operates in the open spectrum you can also set up your own network.
LoRa IoT kit will show how to build LoRa network, and how to use the network to send data from a LoRa sensor node to various IoT servers. When used as a private LoRa network, the LoRa gateway will connect your other LoRa nodes up to 500 meters ~ 5km however expect up to 10km range (when in line of sight) when connecting your LoRa node to a LoRa gateway!
In Dragino LoRa IoT Kit, you can get:
Necessary hardware to start with IoT projects for studying, evaluating.
Learning the Arduino code and some other mcu knowledge.
Learning how to use the commonly used sensors.
Learning the basic knowledge of Linux.
Learning the basic construction of IoT and how it works.
Learning the LoRa wireless technology.
Learning how to build a LoRa network.
Learning how to use your sensor network to communicate with different IoT servers
Applications:
Automated Meter Reading;
Home and Building Automation;
Wireless Alarm and Security Systems;
Industrial Monitoring and Control;
Long range Irrigation Systems;
GPS tracker,etc.
The only difference between v1 and v2 kit is the LG01 version. 
V1 Kit:
1 x LG01-P Single Channel LoRa Gateway
1 x (LoRa Shield + Arduino UNO)
1 x (LoRa/GPS Shield + Arduino UNO)
1 x flame sensor
1 x Relay
1 x photosensitive sensor
1 x Buzzer
1 x Ultrosonic Sensor
1 x DHT11 Temperature and Humidity Sensor
10 x dupont wire (male to male)
10 x dupont wire (female to female)
10 x dupont wire (female to male)
V2 Kit:
1 x LG01-N Single Channel LoRa Gateway
1 x (LoRa Shield + Arduino UNO)
1 x (LoRa/GPS Shield + Arduino UNO)
1 x flame sensor
1 x Relay
1 x photosensitive sensor
1 x Buzzer
1 x Ultrosonic Sensor
1 x DHT11 Temperature and Humidity Sensor
20 x dupont wire (male to male)
20 x dupont wire (female to female)
20 x dupont wire (female to male)
You might also like