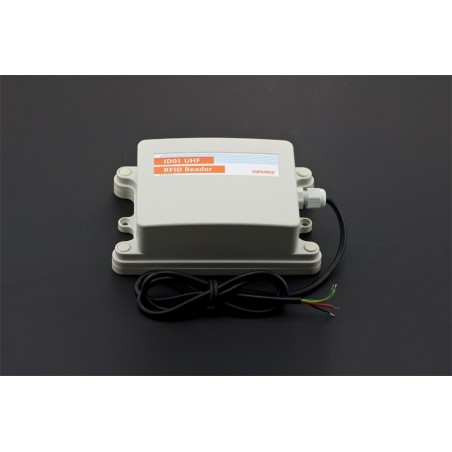  
Leitor RFID UART c/ alcance até 50cm (UHF)
UHF RFID MODULE-UART,this RFID tag reader is a remote read-write module of IC card using non-contact UHF technology .
If you have any questions on this product please feel free to contact us.
*Disclaimer: The images are merely illustrative.
INTRODUCTION
It can widely use in the field of vehicle monitoring, remote control, home alarm system, wireless meter reading, access control system, industrial data acquisition system, the wireless tag, identification, non-contact RF card, small wireless data terminals, fire-proof systems, wireless remote control system, biological signal acquisition, hydrological and meteorological monitoring, robot control, etc. 
SPECIFICATION
Interface:UART
Max Working current:200mA
Max Output Power: 24dBm
Effective Range : 50cm  (The come-along RFID tags could be detect within 30cm, actual range would be affect with antenna tag and environment)
Sensitivity:-102dBm , at least -98dBm
Support Baud Rate:9600、19200、38400、57600、115200(bps)
Support Protocol:ISO18000-6C(EPC G2)
Response time:read: less than 10ms per 8 bytes,write: less than 20ms per byte
Environment temperature:-20℃~+65℃
Size:155mm*100mm(6.10*3.94")
SHIPPING LIST
UHF RFID MODULE-UART x1
RFID Card x3
RFID Sticker x3
You might also like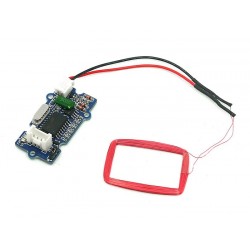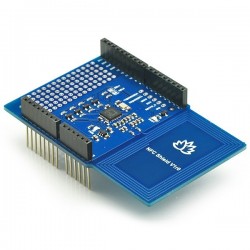 Regular price
€20.24
-50%
Price
€10.12
DISCONTINUED
On sale!
-50%