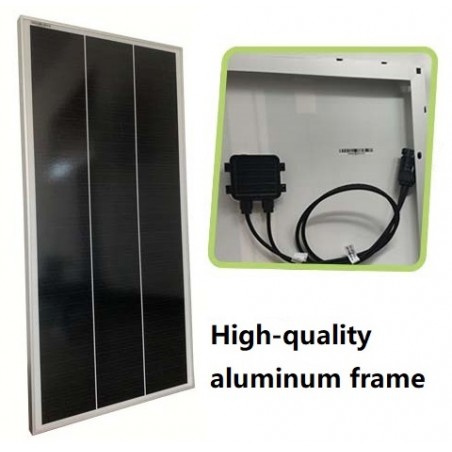  
If you have any questions on this product please feel free to contact us.
*Disclaimer: The images are merely illustrative.
Advantages:
The efficiency of high-quality and high-efficiency monocrystalline silicon wafers can reach 21.4%.
Shingled string welding process, beautiful and neat.
Using tempered glass, high transparency.
Anti-corrosion EVA effectively protects the battery panel.
Strong and anti-wind and snow, unique technology to avoid freezing of water in the frame and deformation.
Lightweight and flexible features can make it seamlessly integrated into your vehicle.
Packed in a single carton, with protective corners on all four corners.
Specification:
Mechanical Data

 

Standard Test Conditions AM=1.5, E=1000W/m2, TC=25℃

Nominal Power
100W
Cell Type
Monocrystalline
Cell Efficiency
21.4%
Maximum Power Current (Imp)
5.04A
Maximum Power Voltage (Vmp)
19.86V
Open-circuit voltage (Voc)
23.70V
Short-circuit current (ISC)
5.34A
Maximum System Voltage
1000V
Output Tolerance
+3%
Cable
500mm / 2.5mm2
Connector Type
MC4 / MC4 Compatible
Module Structure
Aluminum Frame / Glass / EVA /Backsheet (White)
Junction box rating
≥IP67
Number of Diodes
One
Working Temperature
-40℃~+80℃
Packaging
Module Dimensions
1080*510*30mm
Module Weight
6.30kg
Package
Single Package
Product Details: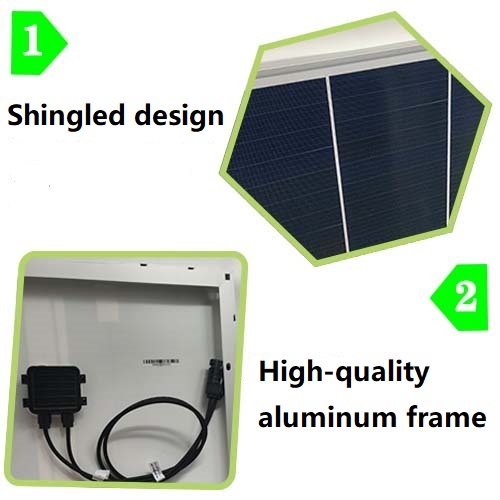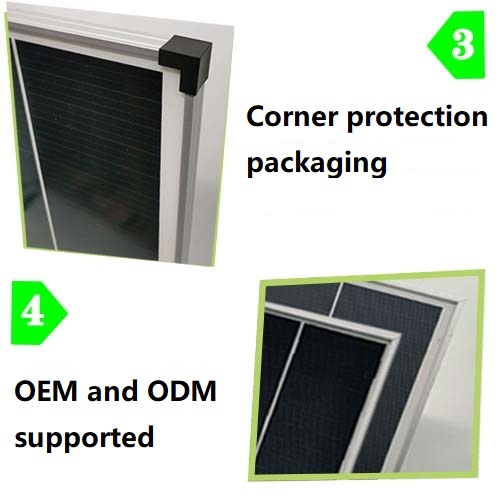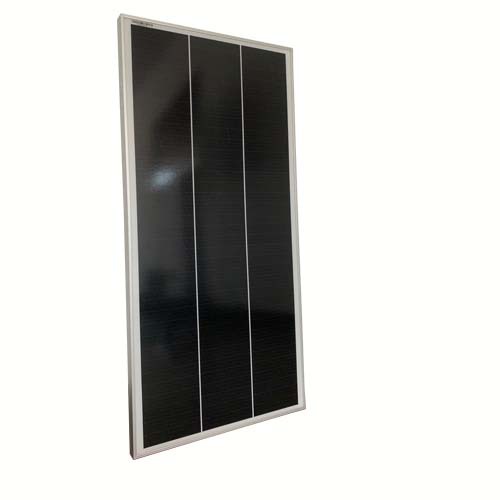 Scope of application:
Prevent the loss of electricity: used on the roof of the car, charge the car battery at any time. Can prevent the car battery from losing electricity, and solve the situation that the car cannot be fired due to the battery loss caused by the long-term parking of the vehicle.
On-board electrical appliances: when using on-board electrical appliances, the original power of the car battery will not lose (car audio, navigator, driving recorder, exhaust fan, car blower, car refrigerator, cell phone, etc.)
Experimental power generation: DIY experiments for schools.
You might also like