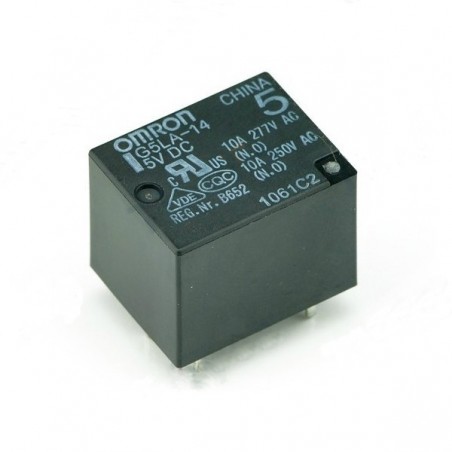  
Relay 5V DC SPDT 10A
Relay SPDT 5V DC, up to 10A, Fully Sealed.
Omron reference G5LA-14.
If you have any questions on this product please feel free to contact us.
*Disclaimer: The images are merely illustrative.
Description: These are high quality Single Pole - Double Throw (SPDT) sealed relays. Use them to switch high voltage, and/or high current devices.
This relay's coil is rated voltage of 5V. The contacts are rated up to 10A (@250VAC, 25VDC).
Features:
5V DC SPDT Relay
Rated up to 10A
Fully Sealed
G5LA-14
Documents: