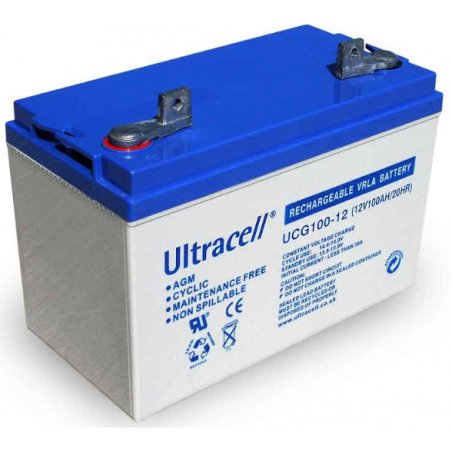  
Ultracell batterie UCG series 12V 100Ah (330 x 173 x 222 mm)
UCG Series: Deep Cycle Series for Solar systems
This series has a longer discharge time compared to other batteries. Its special plate design increases the life cycle of the battery especially in warmer temperatures.
A special separator within the battery can boost its performance.
If you have any questions on this product please feel free to contact us.
*Disclaimer: The images are merely illustrative.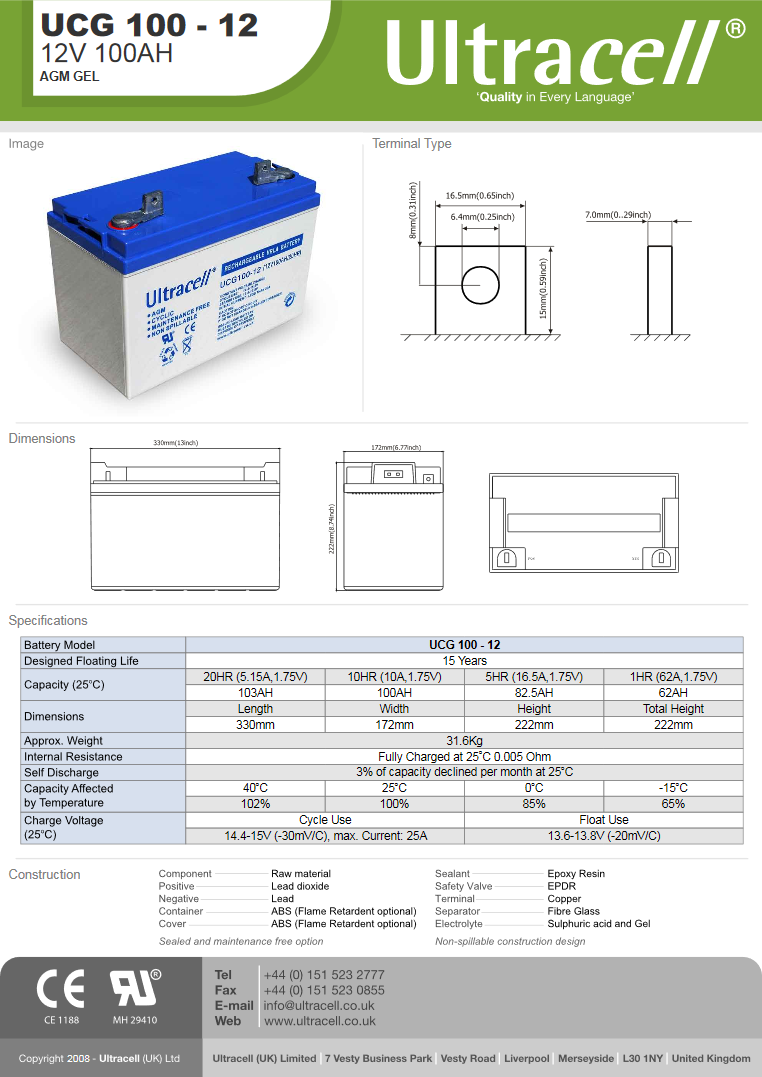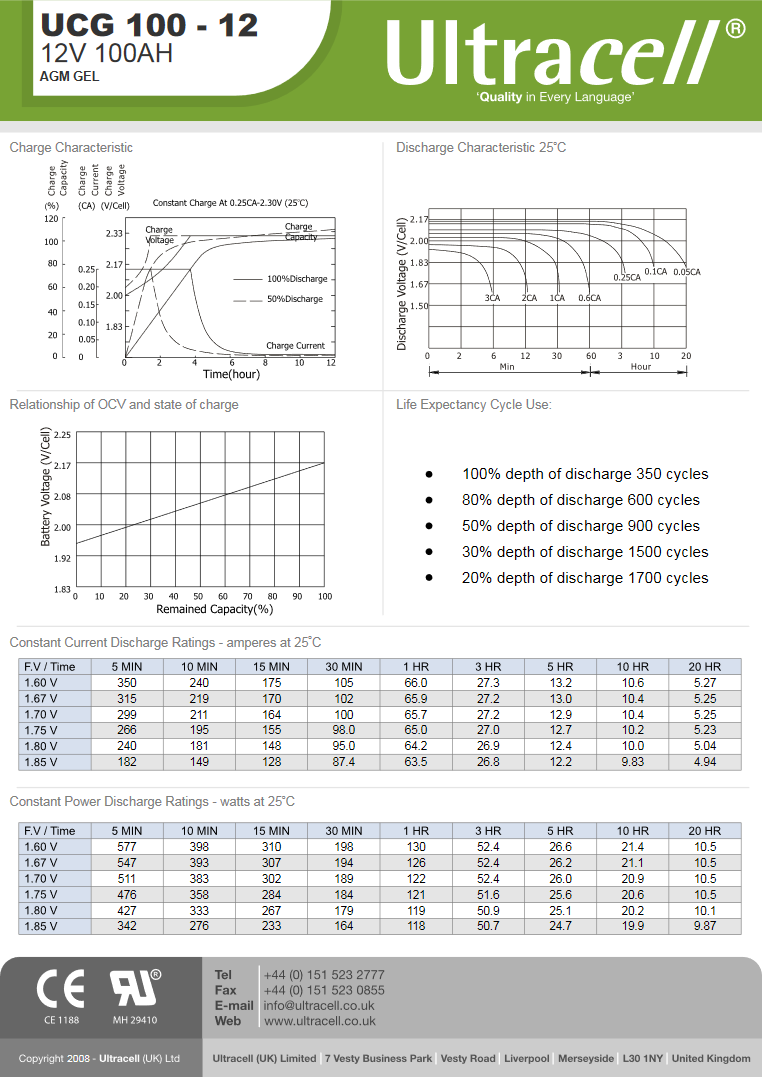 You might also like