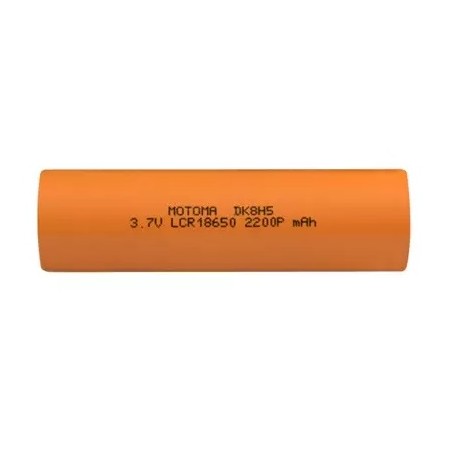  
18650 Li-Ion Battery 3.7V 2200mAh
If you have any questions on this product please feel free to contact us.
*Disclaimer: The images are merely illustrative.
Description
MOTOMA high quality brand rechargeable battery for applications requiring high current consumption of 22A pulse and 11A continuously.
It does not contain overload, under-discharge and short-circuit protection electronics.
Suitable for electronic cigarettes due to high discharge currents.
Product Parameters
Technology: Li-Ion
Model: 18650
Voltage Rating: 3.7 V
Rated capacity: 2200 mAh
Pulse discharge current: 22A
Continuous Discharge Current: 11A (5C)
PCB Protection: No
Dimensions: length 65 mm x diameter 18 mm
Connections: flat poles
Weight: approx. 43 g
Operating temperatures: -20 ° C to +45 ° C
 
Packing: 1 pc battery
You might also like