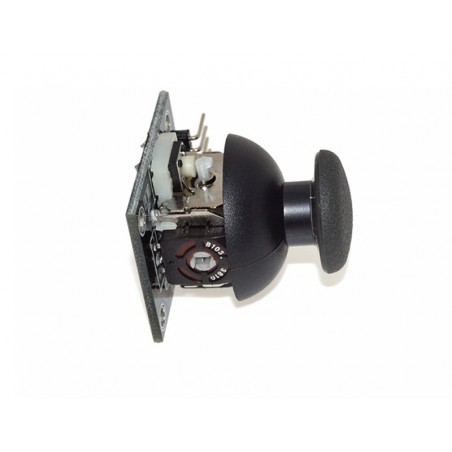  
JoyStick Module XY Analog output + Z push button
If you have any questions on this product please feel free to contact us.
*Disclaimer: The images are merely illustrative.
Product Description
1.Quality rocker, long life, stable performance.
2.Two analog outputs, digital outputs.
3.X, Y-axis output of two potentiometers can be read through the AD converter twist angle.
4.Press down on the joystick, touch switches can be deployed all the way, as a digital output, has a pull-up.
5.Applies to two degrees of freedom, or other remote PTZ control servo proportional control.
6.Suitable for arduino platform and sensor interface.
You might also like