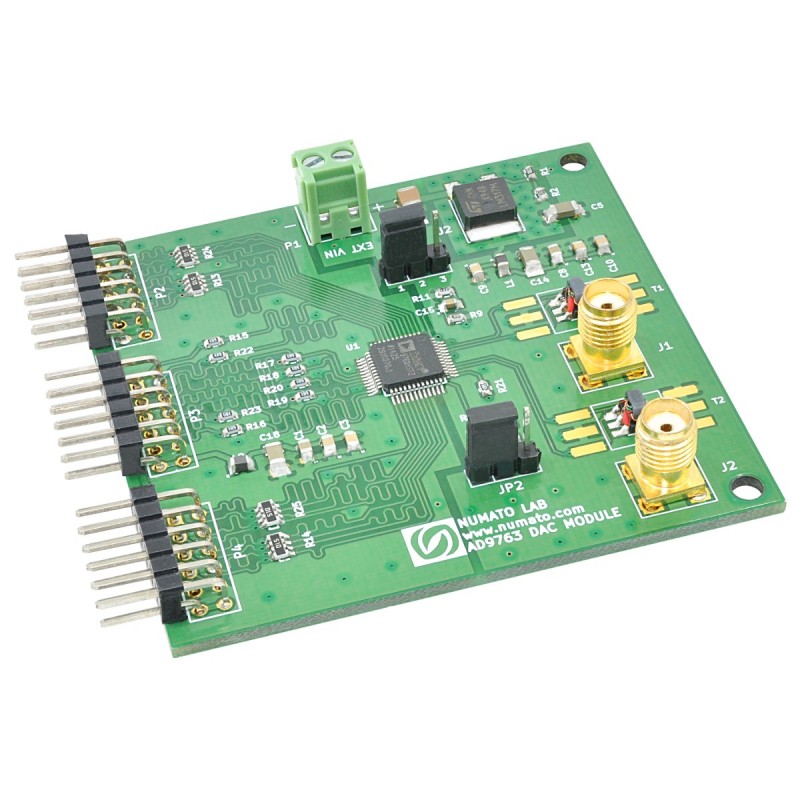  
AD9763 DAC Expansion Module
If you have any questions on this product please feel free to contact us.
*Disclaimer: The images are merely illustrative.
Product Description
The AD9763 DAC module features AD9763, a dual-port, high speed, 2-channel, 10-bit CMOS Digital to Analog converter. The AD9763 offer exceptional ac and dc performance while supporting update rates of up to 125 MSPS. This module is designed to be used with Numato Lab's FPGA/Micro-controller boards featuring a 2×6 pin Expansion connector. It can also be used with other boards and connector types by using manual wiring.
Applications
Quadrature Modulation
Data acquisition
Digital Synthesis
Board features
Three 2×6 expansion connectors
10-Bit dual transmit DAC
125 MSPS update rate
Dual-port or interleaved data
Power dissipation: 380 mW @ 5 V
Dimension: 64mm x 62mm
Downloads
You might also like