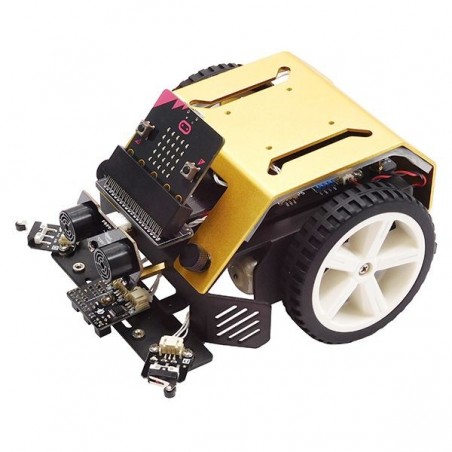  
Max:bot DIY Programmable Robot Kit for Kids for micro:bit
Max:Bot is a programmable platform for 8+ years old kids to learn about robotics
If you have any questions on this product please feel free to contact us.
*Disclaimer: The images are merely illustrative.
Max:Bot An entry-level DIY robot that maximizes children's creativity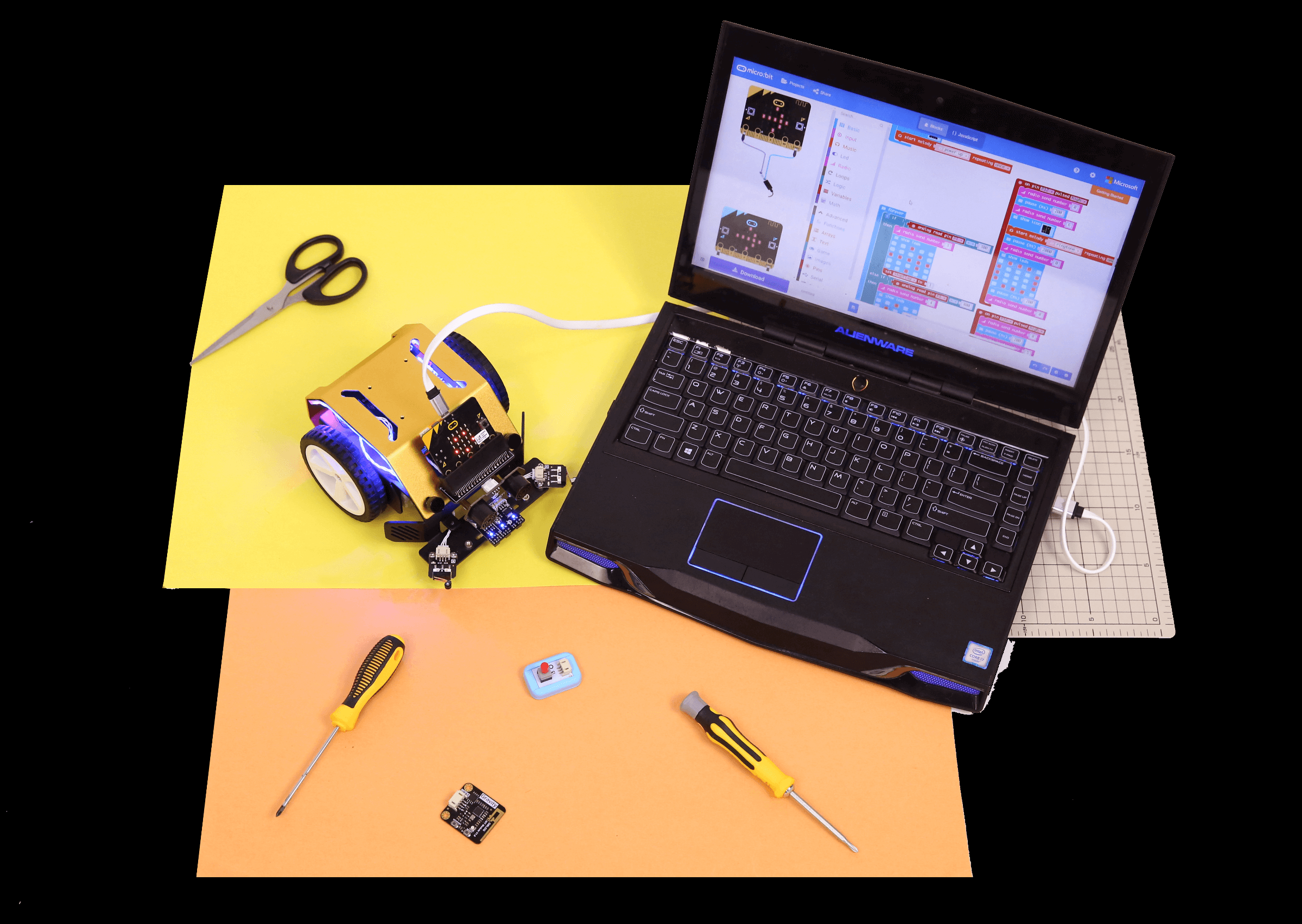 What is Max:Bot?
Max:Bot is a programmable toy for 8+ years old kids to learn about robotics.
 

Learn Robotics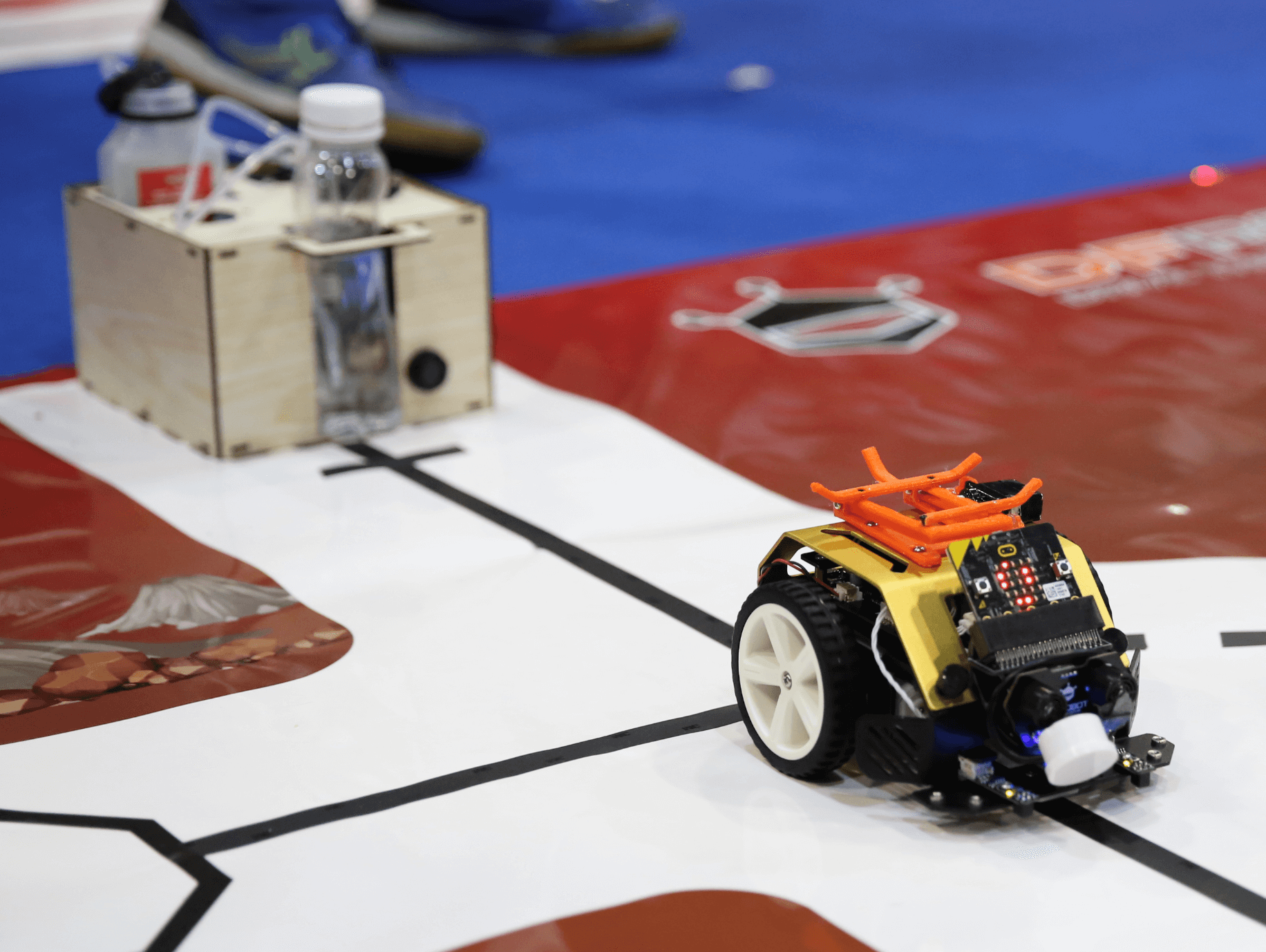 Create your kid's own invention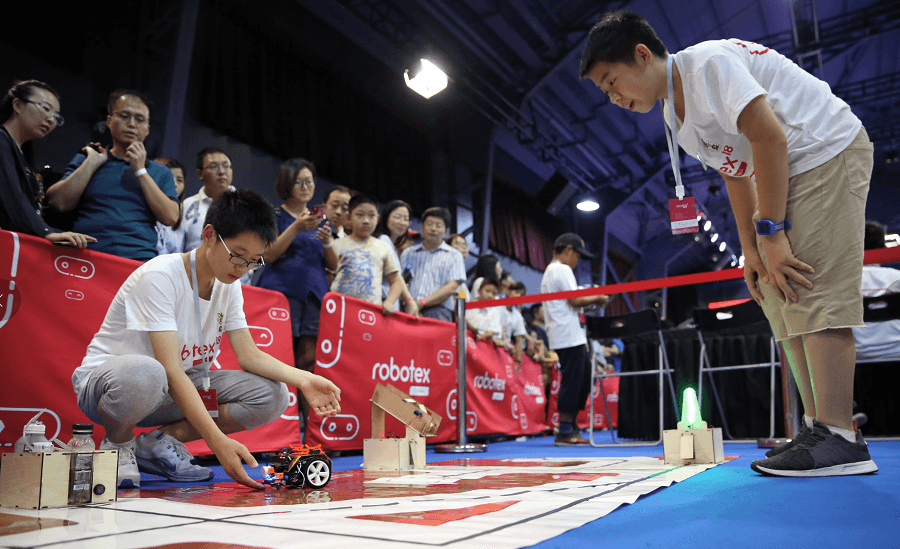 Robotics Competition
FEATURES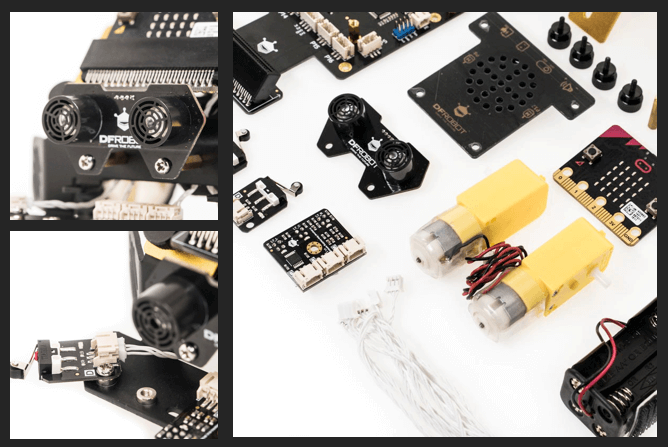 10+ electronic modules, including motors, speakers, line trackers, distance sensors, gesture sensor, etc. Extendable with 50+ DFRobot Boson modules.
More about Boson series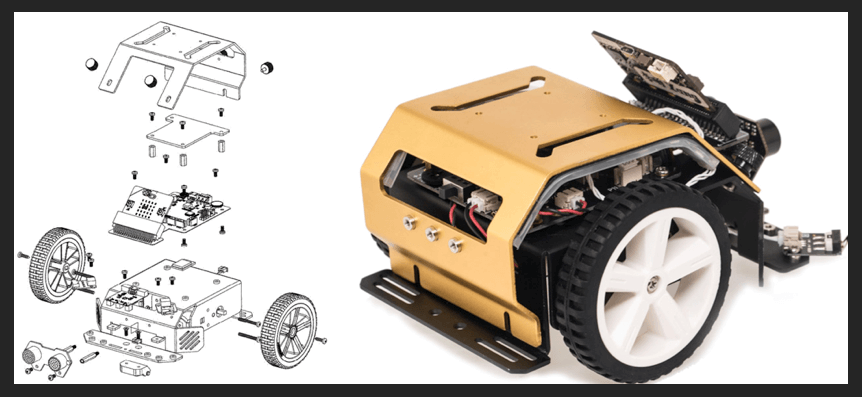 Well-designed aluminum structure, assemble the robot by your kid's own.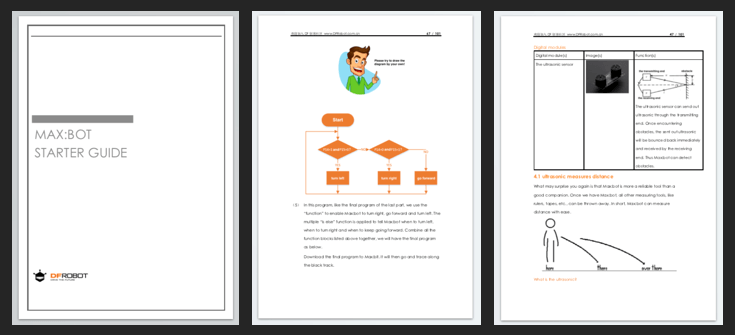 Detailed and vivid course material that teaches kids how to use Max:Bot play music, track line, avoid gap, sense distance, or even communicate with other Max:Bots.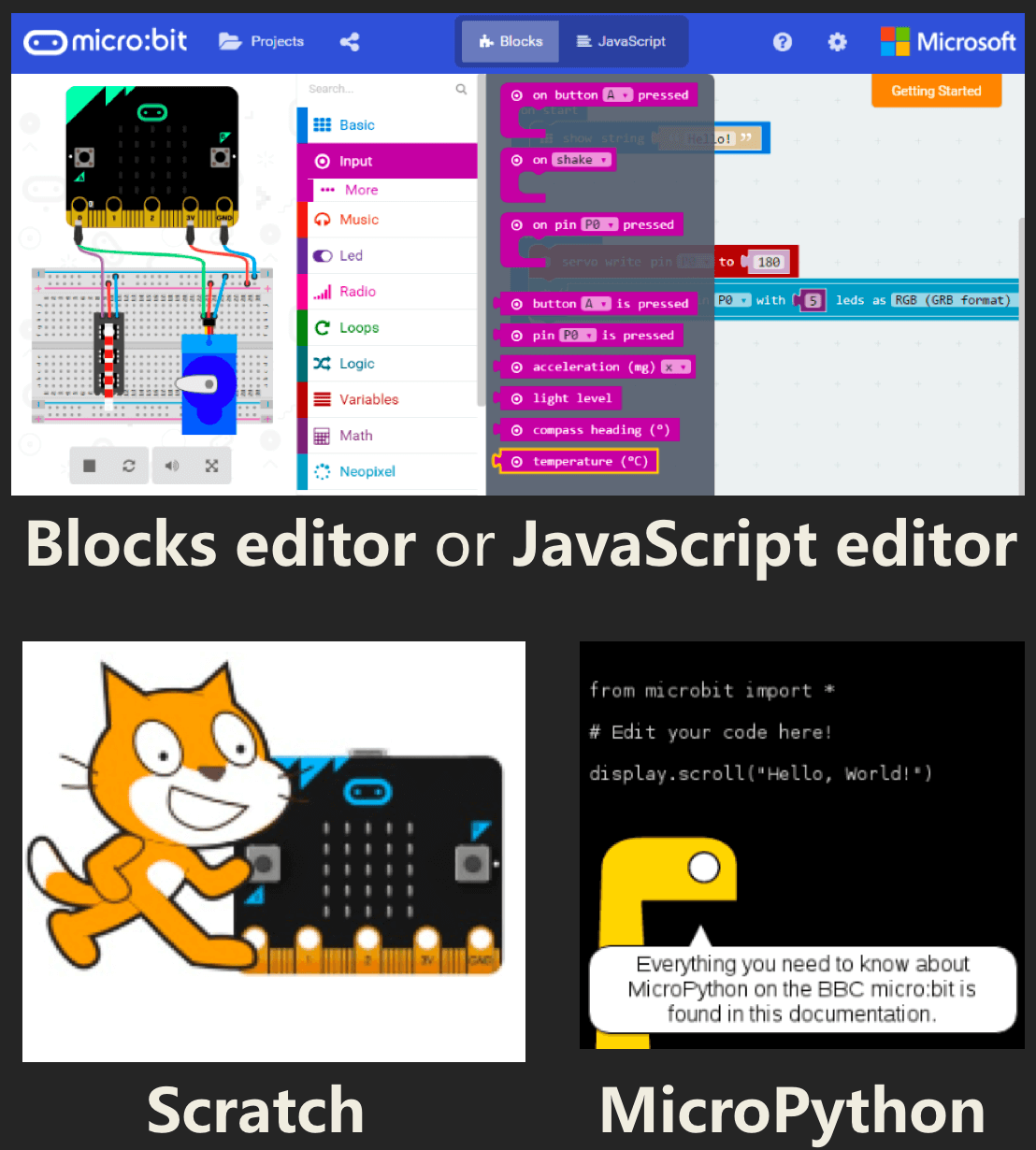 Based on micro:bit platform. Program Max:Bot with Scratch, MakeCode block editor, Python or JavaScript. Available from PC, Mac, IOS and Android devices.
APPLICATIONS

Track Line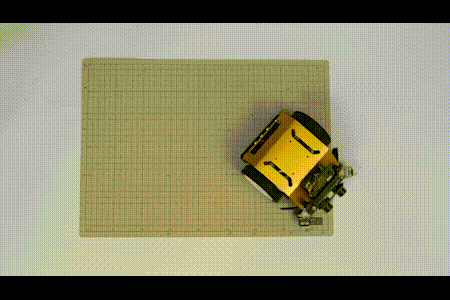 Chase Light



Detect Collison



Detect Edge



Remote Control



Avoid Obstacle
DIY Programmable Robot Kit
Max bot, Kit de robot programable para niños
SPECIFICATION
Power Supply: AA Battery x 4
Operating Voltage: 3.3V
Maximum Current: 500mA
Micro USB Power Supply voltage: 5V
Working Temperature: 0-60 ℃
Net Dimension:200*150*100 mm
Package Dimension:250*130*150 mm
Weight: 1250g

Note: The MicroUSB port is reserved for charging lithium battery. However, lithium battery is not included in the package due to the shipping policy. Please contact tech-support for more information.
 
DOCUMENTS
SHIPPING LIST
micro:bit x1
Max:Bot Mainframe x1
Max:Bot Top Cover x1
Max:Bot Expansion Board x1
DC Motor x2
Wheel x2
Front Supporting Wheel x1
Micro USB Cable x1
Speaker x1
Collision sensor x2
3-Way Line Tracker x1
Line Tracking Map x1
Ultrasonic Distance Sensor x1
Battery Case (AA x 4) x1
RGB Light Strip x2
Double Sided Tape x1
Cable (Short) x4
Cable (Long) x4
2-Way Screw Driver x1
Hex Key x1
Brass Stand (short) x4
Brass Stand (long) x2
M3 Screws x25
You might also like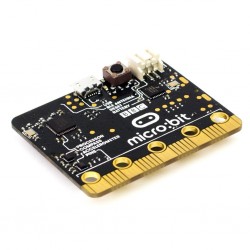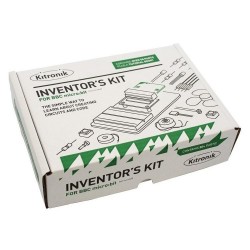 Regular price
€26.42
-€3.65
Price
€22.77