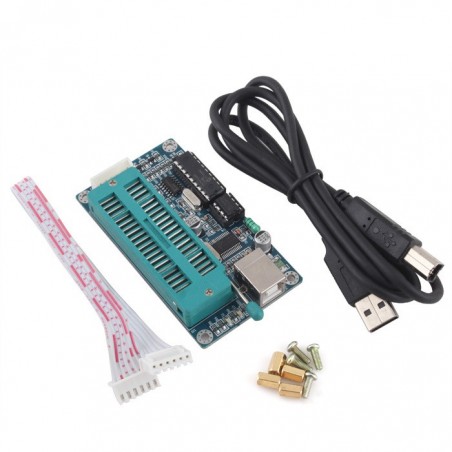  
PIC USB Microcontroller Development Programmer ICSP k150
PIC USB Microcontroller Development Programmer ICSP k150
Specification:
Support the most popular programming PIC chips, read, encryption and other features!
No external power supply, communication and power is only a USB cable to print complete, without any cable.
PICSTARTPLUS much faster rate than programming.
can easily read the contents of the chip program area.
Automatic programming verification.
comprehensive information prompts, allowing users to understand the working state.
with 40pin ZIF programming of the seat, can be directly programmed in 8-pin to 40 pin PIC microcontroller chip can be programmed using ICSP online or add conversion blocks.
8 pin 40 pin-board outside the chip can be downloaded directly online ICSP output.
compatible with Windows98 and Windows2000/NT, Windows XP / Windows 7 and other operating systems.
programming software provides easy to use instructions.
Download: