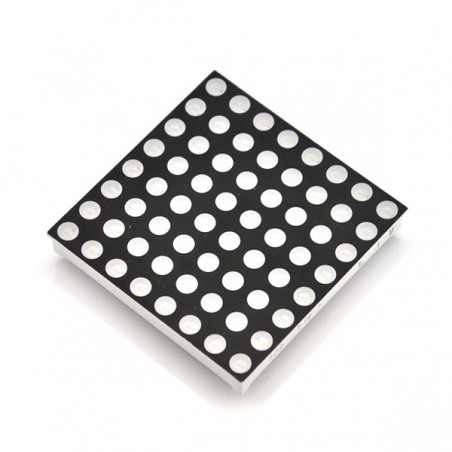  
RGB LED Matrix
Led Matrix, 8 by 8 RGB round Leds, Common anode.
Description: Triple Color LED Matrix! This large matrix has 64 Red, 64 Green, and 64 Blue individual LEDs built into one common anode housing. It's a monster to control, but just imagine what kind of colors you could produce by mixing!

Dimensions: 0.33x2.38x2.38"
Technical Details:
Parameter

color

           Max Value

 

Max Power

Red

70

mW

Green

100

Blue

100

Max Forward Current

Red

30

mA

Green

30

Blue

30

Reverse Voltage

Red

5

V

Green

5

Blue

5

Working Temperature

-30℃ to  +80℃

Storage Temperature

 -30℃ to  +100℃
Parameter

Color

 

Mini Value

Max Value

Unit

Test Condition

Luminous flux

Red

Iv

80

100

mcd

IF=20mA

Green

180

200

Blue

50

70

Dominant Wavelength

Red

λp

625

630

nm

IF=20mA

Green

517.5

520

Blue

467.5

470

Forward Voltage

Red

VF

1.9

2.2

V

IF=20mA

Green

3.1

3.4

Blue

3.1

3.4

Reverse Current

Red

IR

/

10

UA

VR=5V

Green

/

10

Blue

/

10
You might also like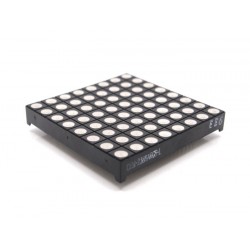 Regular price
€16.18
-€10.00
Price
€6.18