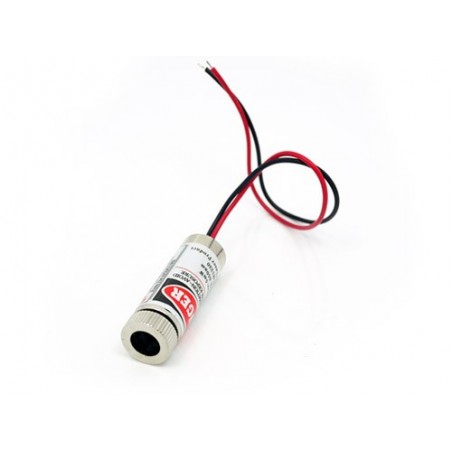  
5mW Laser Module emitter - Red Point
5mW 650nm Focusable Laser Module emitter - Red Point
If you have any questions on this product please feel free to contact us.
*Disclaimer: The images are merely illustrative.
Specifications
Output Power: Min 2.5mW, Typical 3.0mW, Max 5.0mW
Working current: Min 10mA, Typical 20mA, Max 25mA
Working voltage: Min 2.3VDC, Typical 4.5VDC, Max 8.0VDC
Wavelength: 650nm
Working Temperature: Min -15°C, Typical 25°C, Max 35°C
Storage Temperature: Min -20°C, Max +25°C
Focused Dot width: <2mm spotting 3 meters away.
Outline Dimension: 12mm(Diameter) x 35mm(Length)
Practical test for point head: reflection visible to random target >1000m
Cautions: Class III, avoid direct eye exposure to beams.