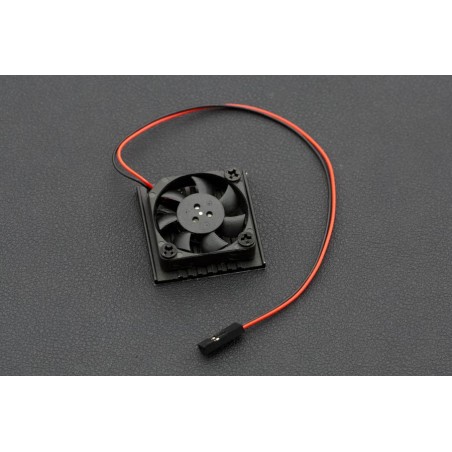  
Aluminum Heatsink Cooling Fan for LattePanda
The low profile ultra low noise fan keeps your LattePanda running at a stable temperature. The 2-Pin jumper connector makes it easily to connect with the CN2 headers on the board.
The aluminum heat sink includes an adhesive thermal pad on the rear that can stick on the metal shield on the board.
If you have any questions on this product please feel free to contact us.
*Disclaimer: The images are merely illustrative.
With its aluminum casing, heat from CPU will be absorbed fast, giving you the best performance. This is a simple and effective way to keep your Lattepanda(win10 mini pc) cool!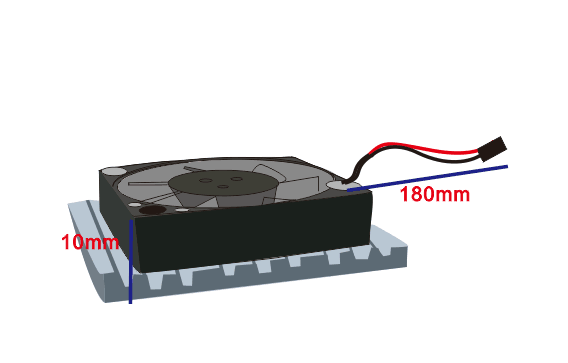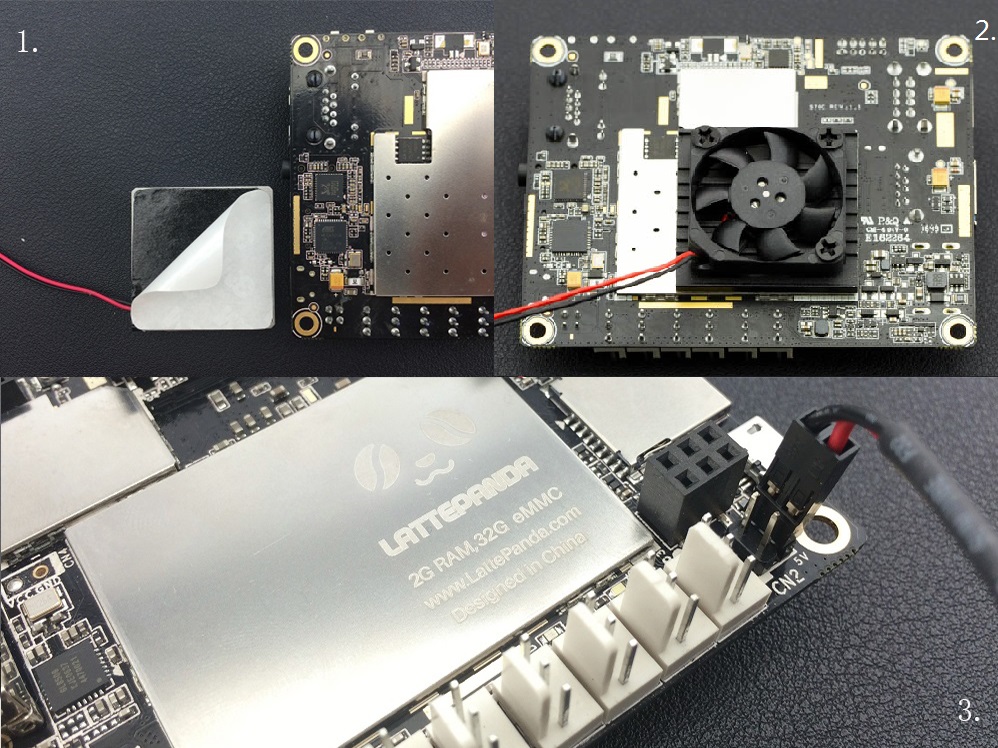 Note: Please pay attention to wire polarities
Red - 5V
Black - GND

What is a LattePanda?

A LattePanda is a complete Windows 10 single board computer! It includes everything a regular PC has and can do anything that a regular PC does. It is compatible with almost every gadget you know: printers, joysticks, cameras and more. Any peripherals that work on your PC will work on a LattePanda. A LattePanda comes pre-installed with a full, pre-activated version of Windows 10, where you can install powerful tools such as Visual Studio, NodeJS, Java, Processing, and more. Using existing APIs, you can develop your own software and hardware projects on a LattePanda as you would on a normal PC - C#, Javascript, Ruby and so on. Say goodbye to your bulky laptop!
SPECIFICATION
Operating Voltage: 5v
Operating Current: 0.14A
Rated Speed: 7500 RPM
Cable Length: 18cm
Interface Type: 2.54mm 2-Pin DuPont Female Connector
Dimensions: 35 x 35 x 10 mm/1.38 x 1.38 x 0.39"
Fan Dimensions: 30 x 30 x 7 mm/1.18 x 1.18 x 0.28"
Weight: 14g
SHIPPING LIST
Aluminum Case Cooling Fan x 1
You might also like