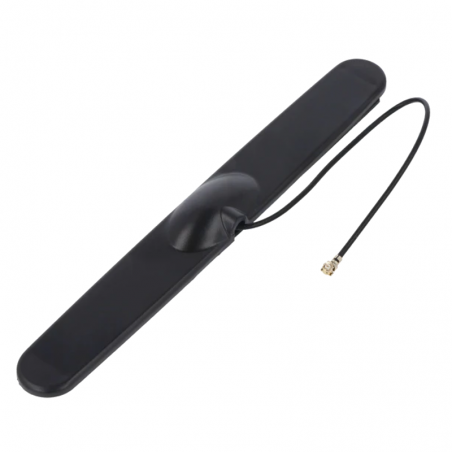  
GSM antenna for MKR WAN 1300
If you have any questions on this product please feel free to contact us.
*Disclaimer: The images are merely illustrative.
Main features
Wideband
Easy to install
Low Weight
RoHS complient
Good efficincy
Arduino GSM Dipole Antenna
GSM antenna (850/900/1800/1900 MHz) that can be attached to the board with the u.FL connector.
Suitable for MKRFOX1200, MKR WAN and MKR GSM.
Please note: for best result, do not attach the antenna to a metallic surface like car chassis, etc
Specifications
GSM 850 (824-894 MHZ)
Gain <0 dBi
VSWR <2
Impedance 50 OHM
Polarization linear
GSM 900 (890-960 MHZ)
Gain <1 dBi
VSWR <2
Impedance 50 OHM
Polarization linear
GSM 1800 (1710-1880 MHZ)
Gain <1 dBi
VSWR <2
Impedance 50 OHM
Polarization linear
GSM 1900 (1850-1990 MHZ)
Gain <0 dBi
VSWR <2,2
Impedance 50 OHM
Polarization linear
UMTS (1900-2200 MHz)
Gain <0 dBi
VSWR <2,5
Impedance 50 OHM
Polarisation linear
Dimensions & Al. Dimensions
130x16x5 mm
You might also like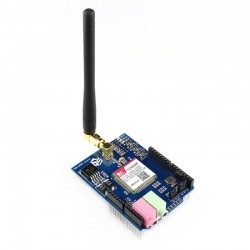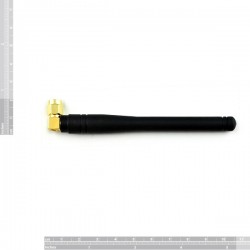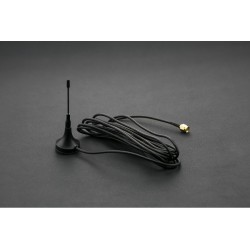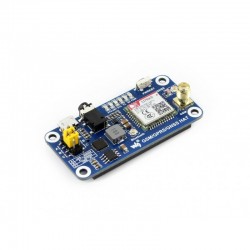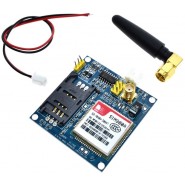 Regular price
€18.62
-€8.00
Price
€10.62