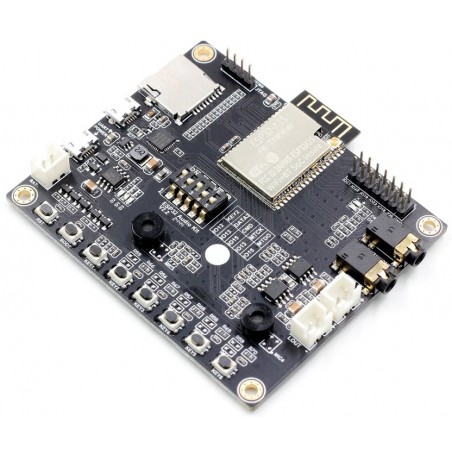  
ESP32-Audio-Kit WiFi + Bluetooth development board with ESP32-A1S
Have you ever thought about creating your own sound system capable of processing audio and being able to use voice commands to choose the next song to play?
Here is another good application of ESP32. The versatility of this chip is so great that it can do everything from audio processing, image processing, data acquisition and all this, allied to WiFi and Bluetooth wireless communications.
This board comes with two built-in microphones and also provides connections via 3.5mm jack for connection of external microphone or amplified speakers. You can also directly connect two speakers from 4ohm up to 3W.
As it already have the TTL serial USB converter (CP2101) integrated on the board, you are ready to be able to connect directly to the PC (Micro USB connector) and download your programs.
If you have any questions on this product please feel free to contact us.
*Disclaimer: The images are merely illustrative.
Features:
32-bit low-power dual-core CPU
Main Frequency of up to 240MHz and computing power at 600 DMIP
Supports interfaces like UART / SPI / I2C / PWM
Headset port: Insert a 3.5mm headphone jack to support the left and right channel output
Left and right channel speakers: compatible with speaker output 4 3 W, and supports dual channel output
Two analog microphones, respectively, as audio input; support for inpu headphone microphone
Supports 3.7 V lithium battery input; Supports 5 V 2 A power input, supports simultaneous lithium battery charging
Supports read and write 64G SD card
Multiple mode support
Integrated by Rosa Lwip and FreeRTO
Support STA / AP / STA + AP working modes
Compatible with intelligent configuration / AirKiss one-click distribution network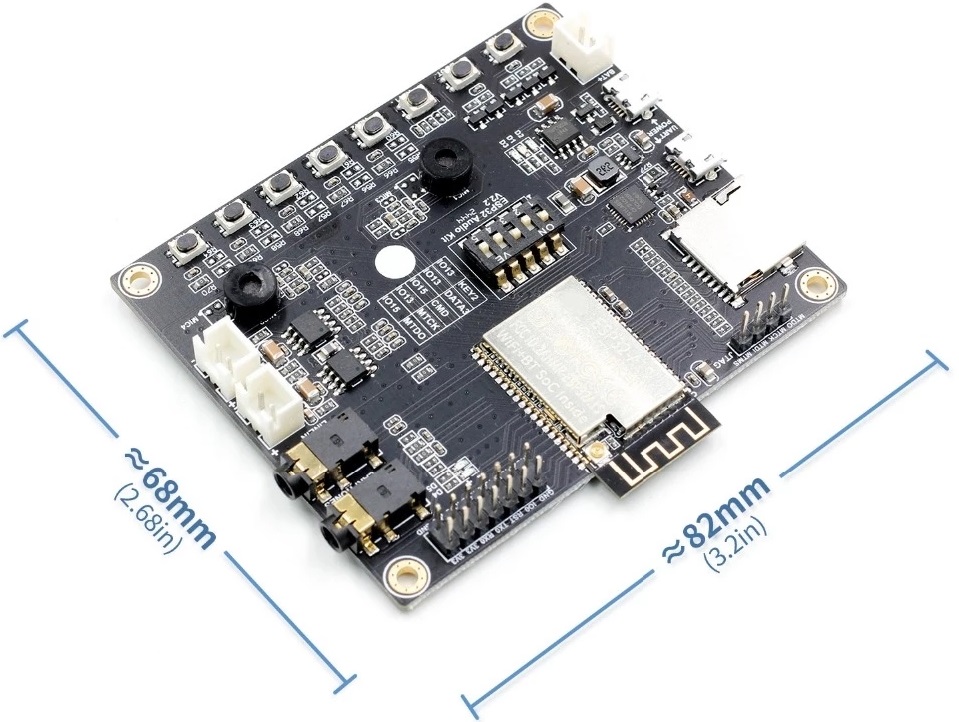 You might also like