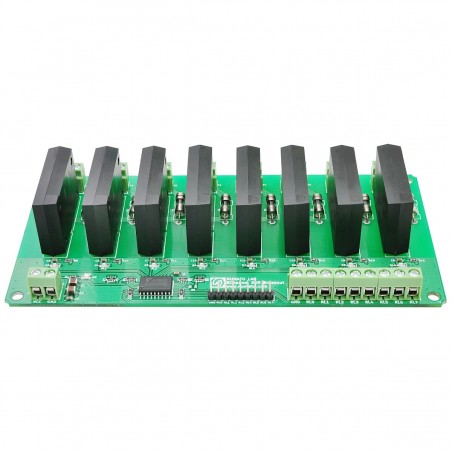  
8 Channel (DC) Solid State Relay Controller Board
If you have any questions on this product please feel free to contact us.
*Disclaimer: The images are merely illustrative.
Product Description
Numato 8 Channel Solid State Relay breakout module is a smart choice for controlling higher current loads from your microcontroller development board, PC parallel port or your favorite Arduino. This board has eight on-board Solid State Relays which can switch up to 3A. All relay terminals are accessible through screw terminals which makes wiring up the board very easy. The relays are driven by popular darlington array ULN2003. This product is available for purchase with AC or DC Solid State Relays.
 Features
Very compact and easy to wire up 
1.6mm FR4 PCB with black solder mask and white silk screen
Connects directly to TTL devices (Microcontrollers, Arduino etc..)  
Four Solid State Relays with one two pin screw terminals for easy connectivity 
Specifications

Downloads
You might also like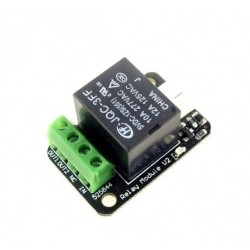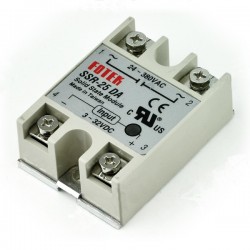 Regular price
€7.72
-€4.55
Price
€3.17