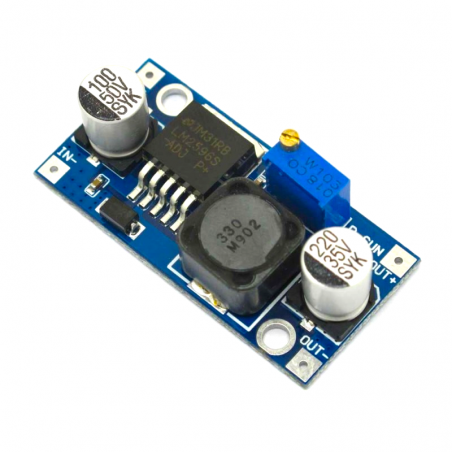  
LM2596 Step-Down 10W
Alterntive: FAL08034
This is an LM2596 DC-DC buck converter step-down power module with high-precision potentiometer. 
If you have any questions on this product please feel free to contact us.
*Disclaimer: The images are merely illustrative.
The LM2596 voltage regulator module works as a DC DC converter in Step Down mode, being able to reduce a load of up to 3A with optimum efficiency. The output voltage can be adjusted from 1.5 to 35v, having a 3.2 to 40v input.

It has a switching speed of 150KHz and can be applied in circuits where the output of a sensor is greater than 5v, maximum input voltage in an Arduino or PIC.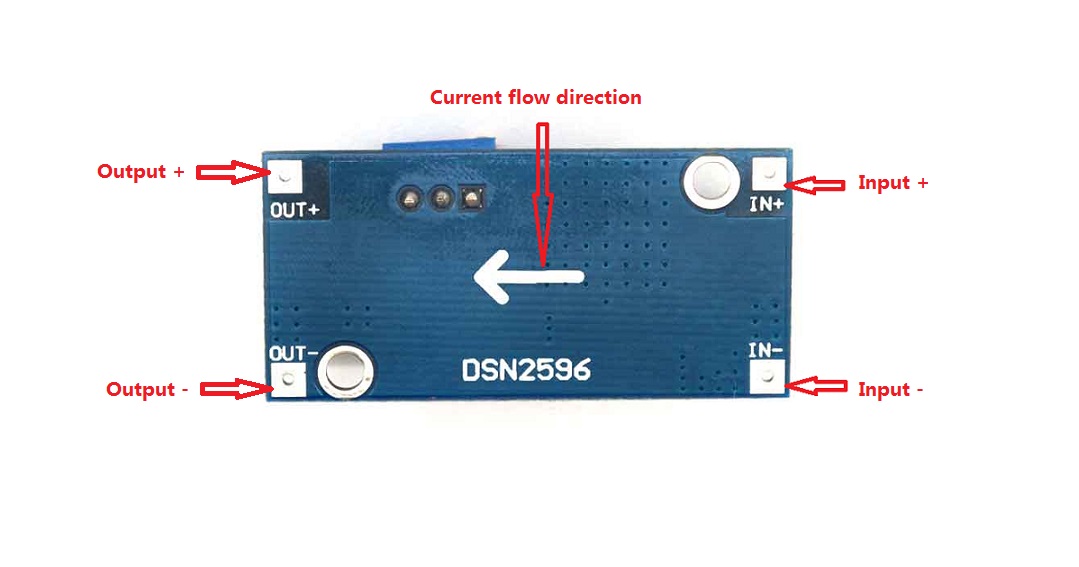 Specifications:
- Input voltage: 3.2-40v
- Output voltage: 1.5-35v (adjustable, input should be 1.5v larger than the output)
- Output current: 2A rated current, 3A maximum (it is recommended to add heatsink if power greater than 15W)
- Conversion efficiency: up to 92% (the higher the output voltage, the higher the efficiency)
- Minimum Suspension Voltage: 1,5v
- Switching speed: up to 150KHz
- Dynamic response speed: 5% 200US.
- Protection circuit: SS36
- Operating temperature: industrial class (-40 ℃ to 85 ℃) (output power of 10W or less)
- Load setting: ± 0.5%
- Approximate dimensions: 46x22mm
Download:
– Datasheet
Weight: 15.00g
You might also like