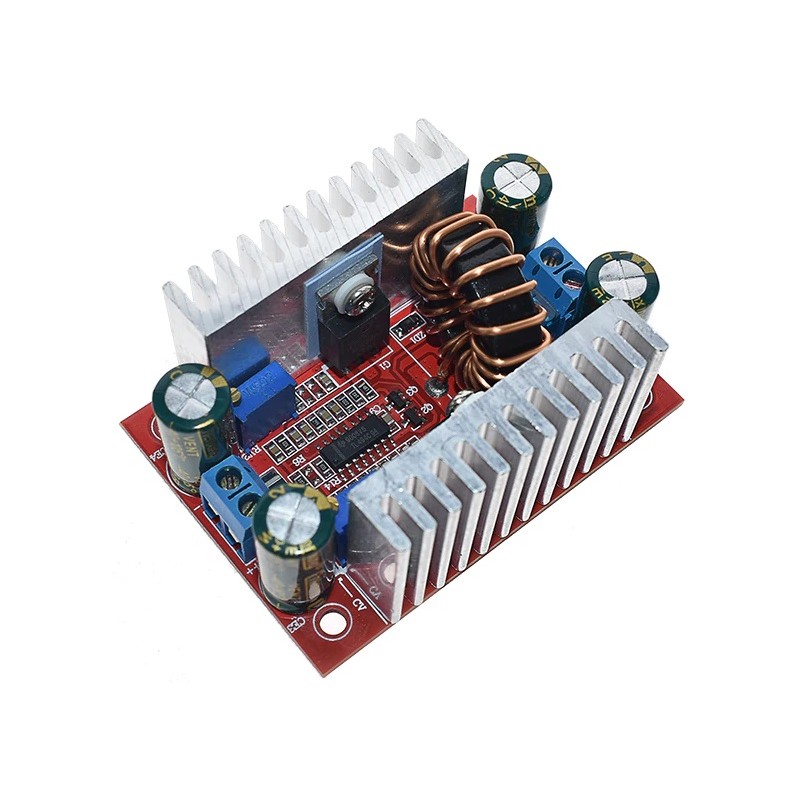  
Step-Up DC-DC 10~60V 12A 400W
400W boost constant current module
non-isolated step-up module (BOOST)
Input current: 15A (MAX) exceeds 8A please enhance heat dissipation
If you have any questions on this product please feel free to contact us.
*Disclaimer: The images are merely illustrative.
400W boost constant current module
non-isolated step-up module (BOOST)
Input current: 15A (MAX) exceeds 8A please enhance heat dissipation
Quiescent current: 10mA (12V liter 20V, the output voltage, the higher the current will increase too quiet)
Output voltage: 10~60Vdc continuously adjustable
Current limit by potentiometer: 0.2~12A 
Working Temperature: -40 to + 85 degrees (ambient temperature is too high, please enhance heat dissipation) 
Operating frequency: 150KHz
Conversion efficiency: up to 96%
Overcurrent protection: yes
Input reverse polarity protection: no
Installation: 4 2.55mm screw holes
Connection method: Connection Output
Module size: 67mm X48mm X 28mm (LxWxH)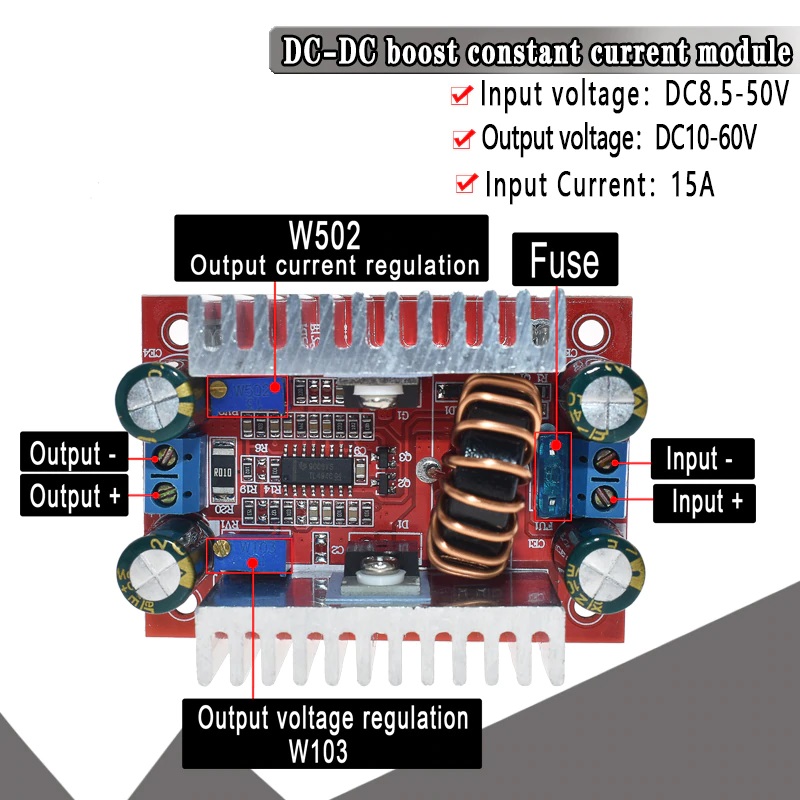 1. DIY a power supply, 12V can input and output can 12~50Vdc adjustable.
2. The power supply for your electronic device, according to your system can set the output voltage value. 
3. As the car power supply for your laptop, PDA or a variety of digital products supply. 
4. DIY a mobile notebook power supply: 12V coupled with high-capacity lithium battery pack, so you can go where light where books. 
5. Solar panel regulator. 
6. For battery recharge current control.
7. Driving high-power LED lights.
You might also like