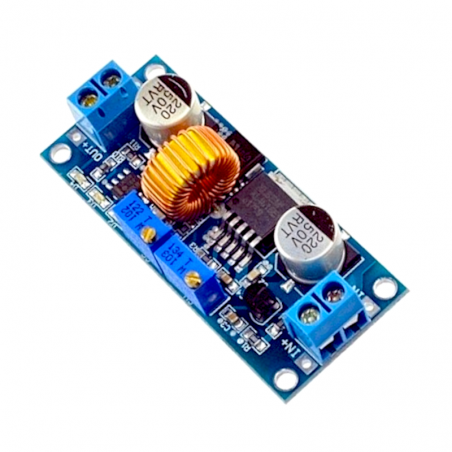  
Step-Down Regulável XL4015 DC-DC 1,25~32V Máx. 5A 75W
If you have any questions on this product please feel free to contact us.
*Disclaimer: The images are merely illustrative.
Module highlights:5Aoutput  high power MAX 75W
high efficiency and low ripple with power indicator 
1 Input voltage range: 8~36VDC (Note:input voltage not exceeding 36V)
2 Output voltage range;1.25-32VDC adjustable
5 High efficiency up to 96%
6 Built in thermal shutdown function
7 Built in current limit function
8 Built in output short protection function
9 Input reverse polarity protection: None
(if required, high current diode in series with the input).
10 L x W x H =5.4*2.3*1.5CM 
The DC/DC buck module applications the input voltage 
is higher than the output voltage of the buck field,
such as battery, power transformer, DIY adjustable regulated power supply,
LCD Monitor and LCD TV,portable instrument power supply, 
telecom/networking equipment,24V vehicle notebook power supply, 
industrial equipment buck.12V buck to 3.3V,
12V buck 
to 5V,  24V buck to 5V,24V buck to 12V,  36V buck to 24V etc.      
You might also like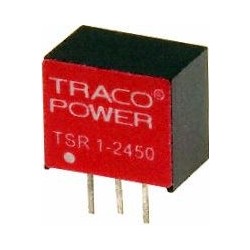 Regular price
€8.09
-€2.00
Price
€6.09