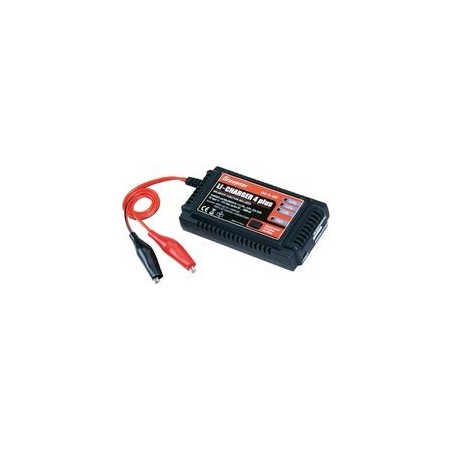  
Charger for Li-Po batteries 30W
If you have any questions on this product please feel free to contact us.
*Disclaimer: The images are merely illustrative.
Specifications:
Input Voltage: 11VDC to 15VDC
Máx. charging capacity: 30W
Charging current: 0.1~3.0A
Number of cells Li-Po/Li-Ion/Li-Fe: 1~4
Motor connector system: EH
Dimensions (L x W x H): 125 x 65 x 29 mm
Weight: 125g
Controlled by microcontroller
Individual cell balancing
Power source not included!
* Note: Product may not be exactly as shown in image. Contact us for more information.