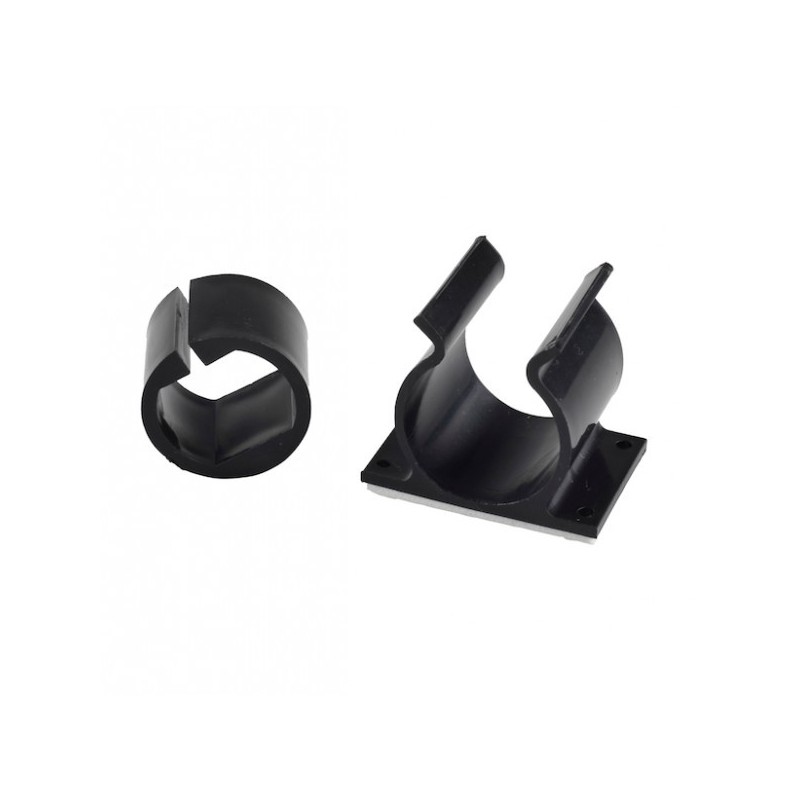  
If you have any questions on this product please feel free to contact us.
*Disclaimer: The images are merely illustrative.

Description: 
This is a durable plastic motor mount for our small DC motor.
It is self-adhesive, and can be attached to any flat surface.
There are also 4 holes in the base of the motor mount, to make a permanent fixing.
Features: