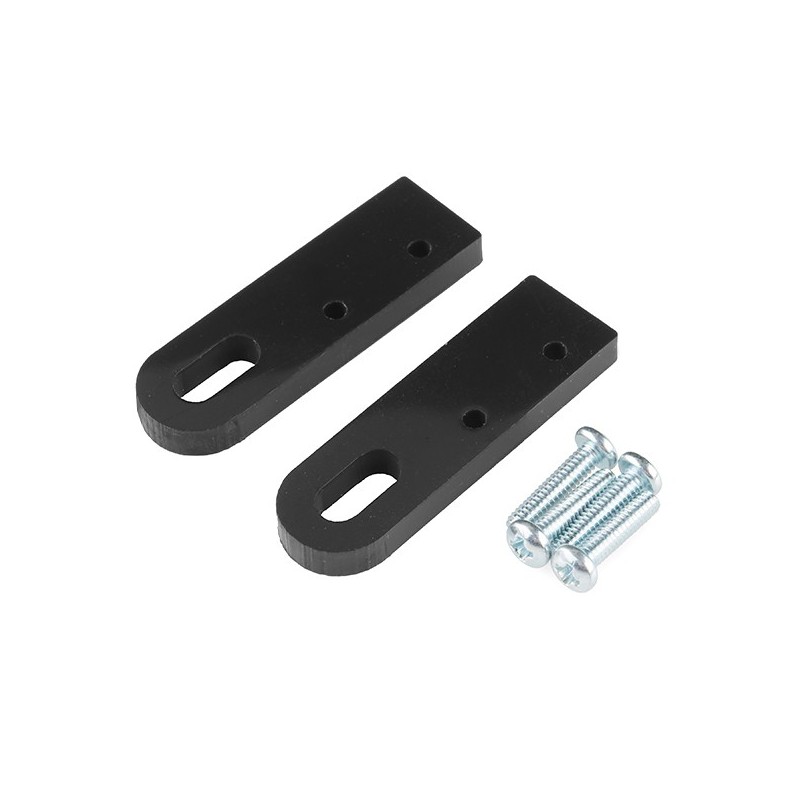  
Mini Microswitch Mount - B (pair)
If you have any questions on this product please feel free to contact us.
*Disclaimer: The images are merely illustrative.
Description:
These acrylic mounts are used to attach a miniature microswitches to a slotted surface like an Actobotics channel, making the switch perfect for slide, 3D printer, or robotics projects. Each B type mount features one slot and two screw holes for affixing it to a surface and attaching a mini microswitch to itself.
Includes:
2x Mini Microswitch Mount - B
4x Phillips Head Screw
Documents:
You might also like