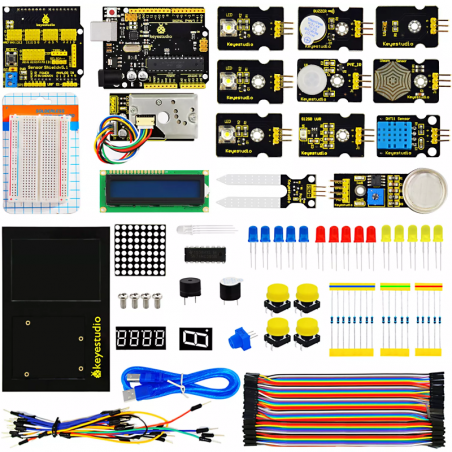  
Environment Monitoring Kit for Arduino - Keyestudio KS0190
With this kit it will be easier to monitor the environment. This kit already includes an Arduino UNO R3 and sensors to do this monitoring, as well as an LCD to show you the data of temperature, humidity, etc..
If you want to know more about this product, including projects to help you develop your skills, visit the Wiki Page.
If you have any questions on this product please feel free to contact us.
*Disclaimer: The images are merely illustrative.
Overview:
keyestudio Environment Monitoring Kit,the latest environmental study kit, greatly lowers the difficulty in program learning for enthusiasts. All computer language and professional grammars of a program can be simplified into blocks. Compiling is as easy as block building. Interactive with Arduino development board, they can achieve exciting works.
The open source feature of Arduino makes it extremely popular. You can find a many learning communities on the Internet. Ardublock is a programming environment, just like blocks building, which greatly lowers the learning difficulty for starters. As long as you love it, everyone can play with Arduino without professional knowledge or relevant background. As for parents who stress on the education of next generation, this will be one of your best way to interact with your children.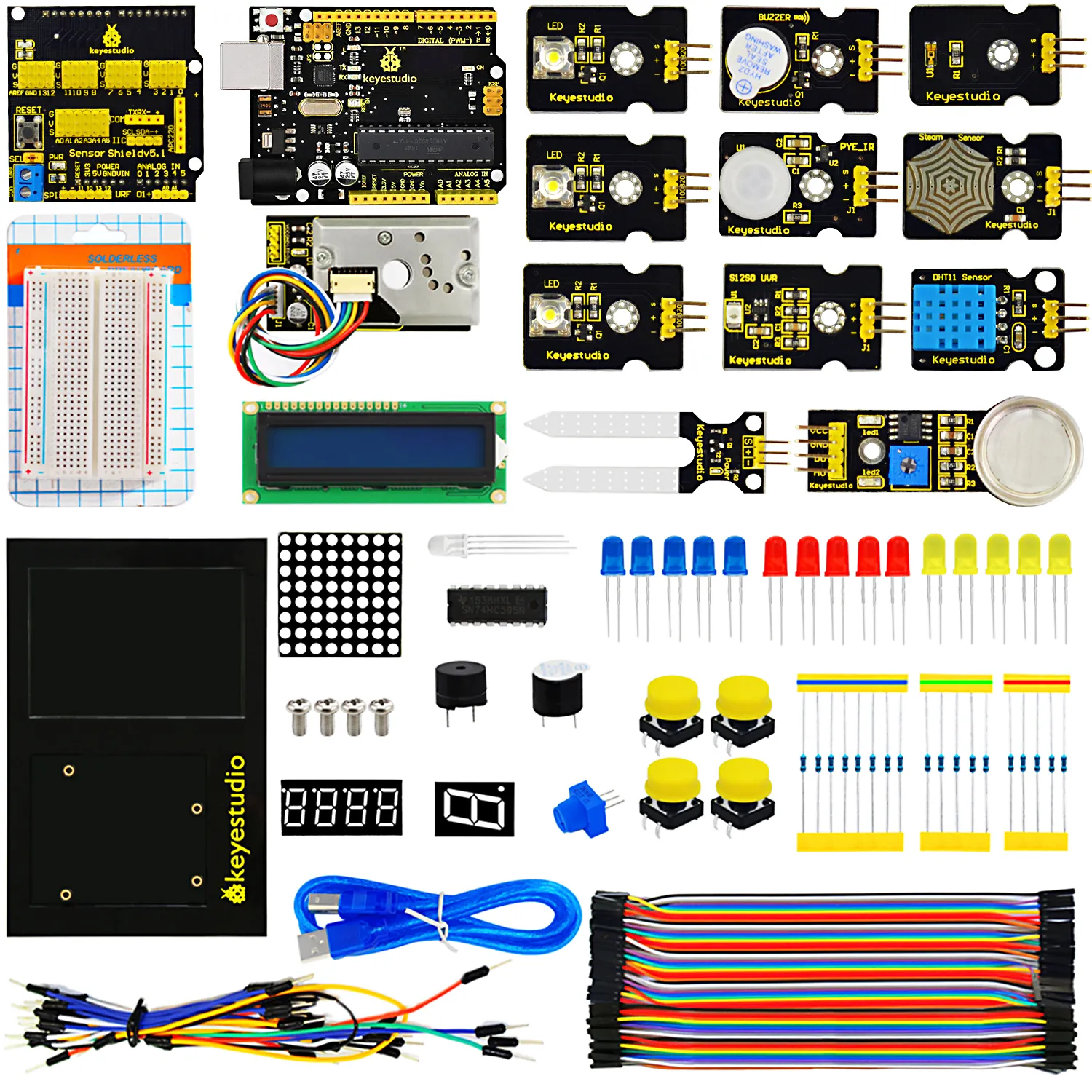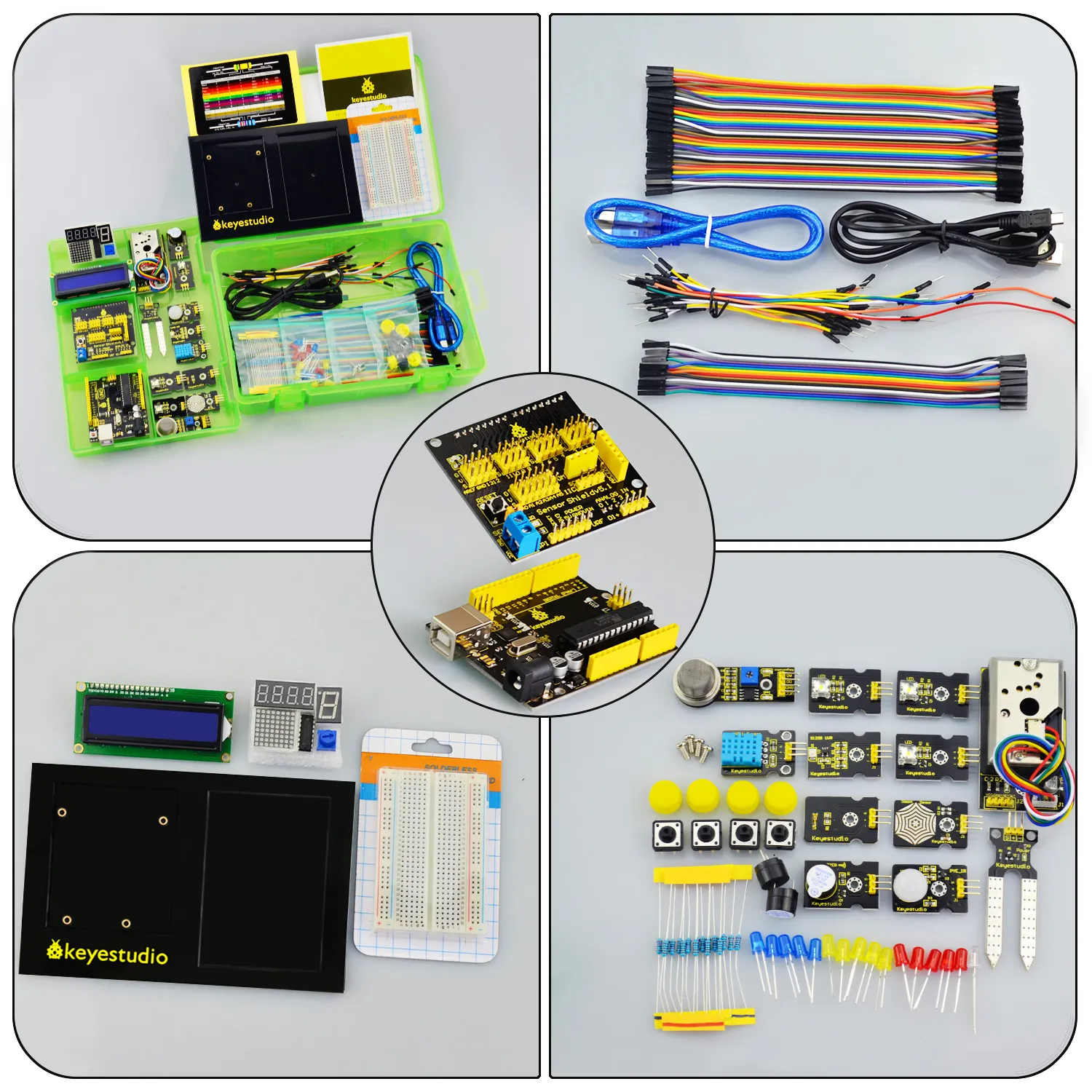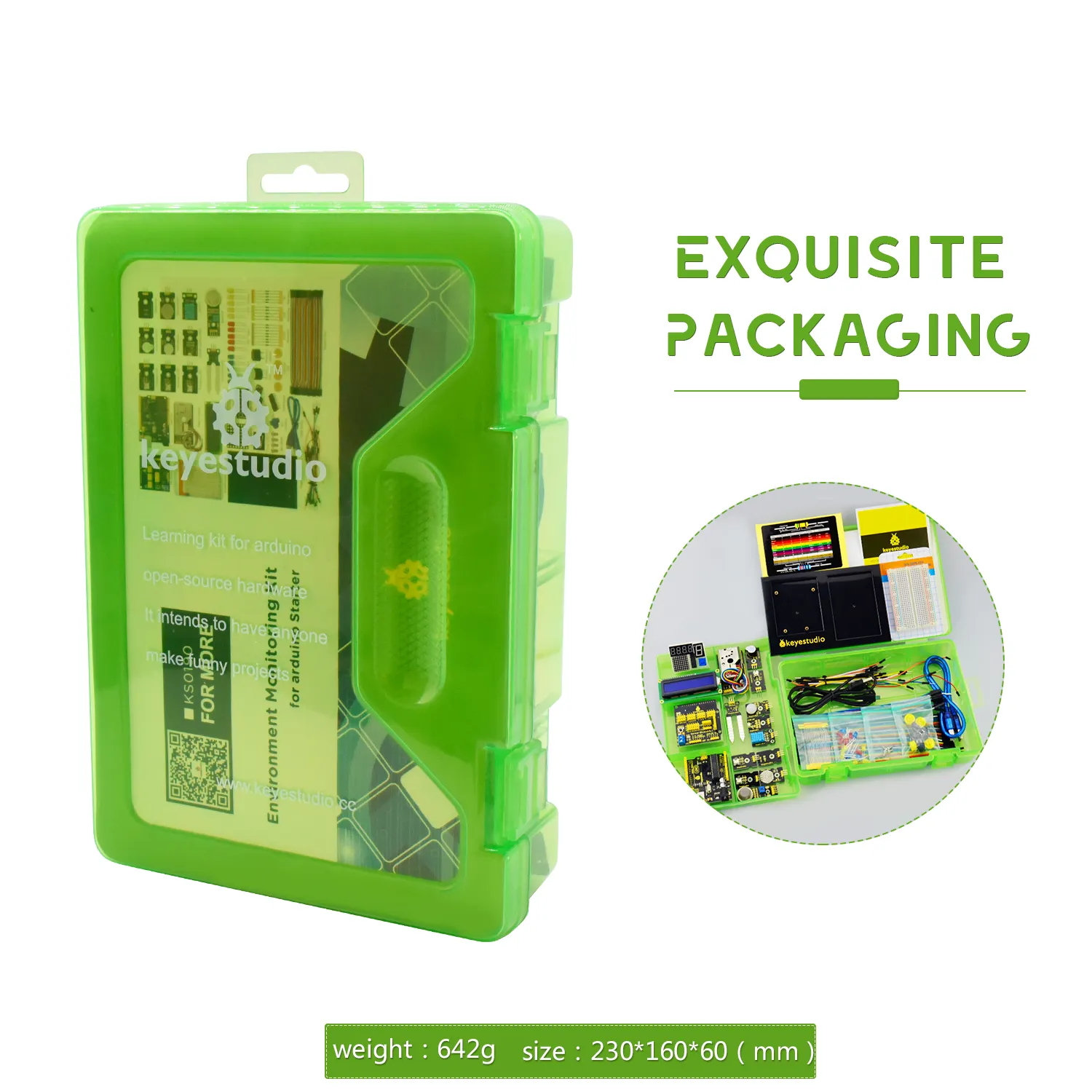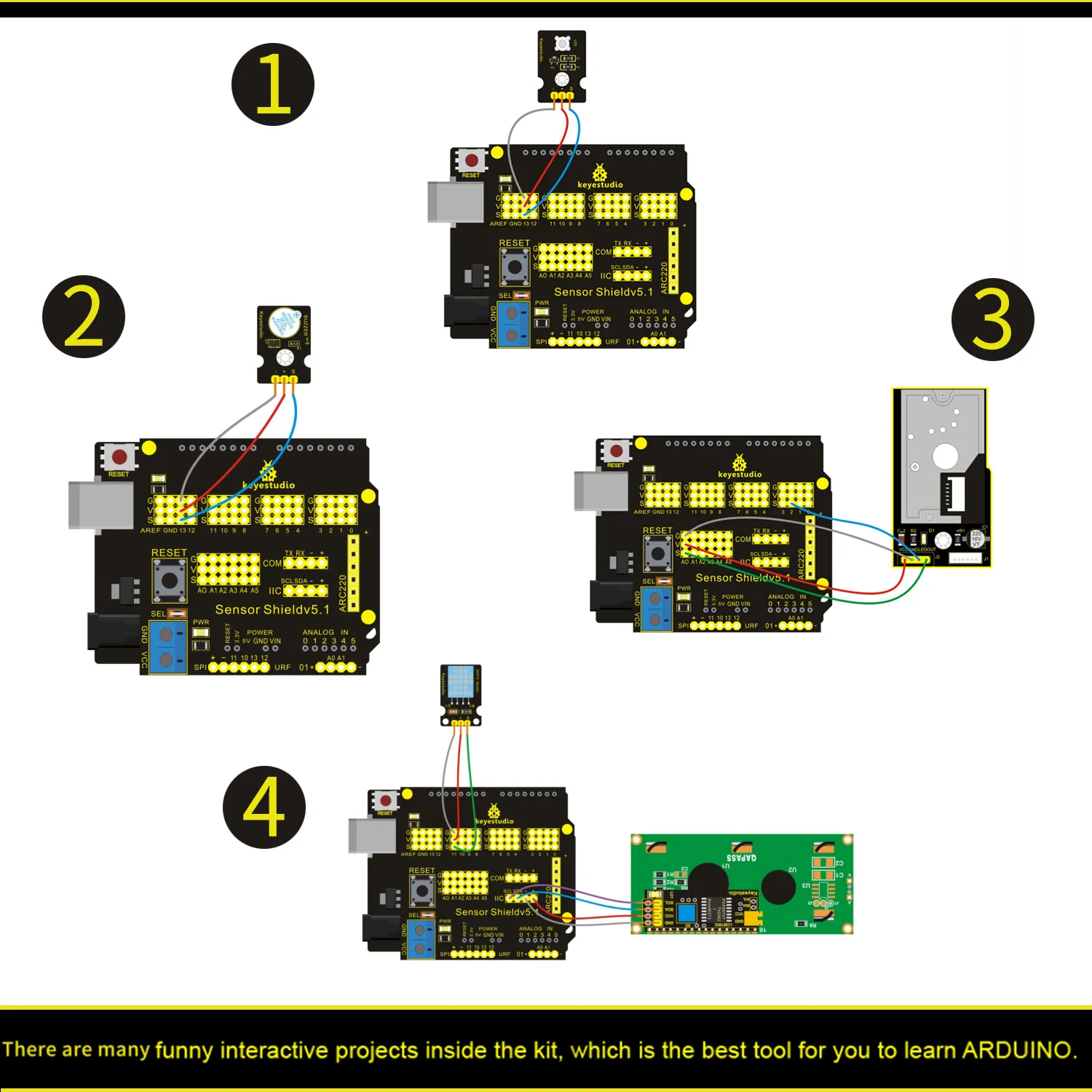 Documents:
You might also like