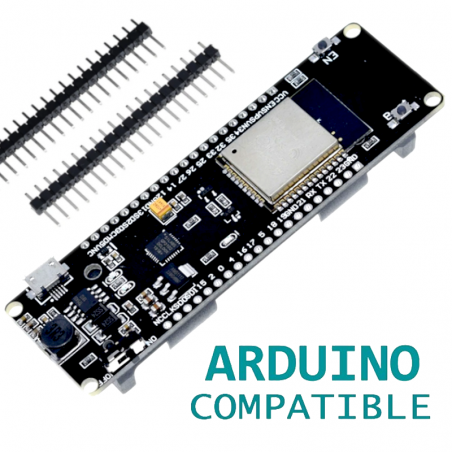  
ESP32 with 18650 Battery Holder
This esp32 wifi + bluetooth with 18650 battery sharging system development tool provides a perfect solution for the situation you often encountered: When you do some ESP32 projects you must hate to add a power bank to provide the power.
With this module you dont need it!
If you have any questions on this product please feel free to contact us.
*Disclaimer: The images are merely illustrative.
Description:
ESP32 is already integrated antenna and RF balun, power amplifier, low-noise amplifiers, filters, and power management module. The entire solution takes up the least amount of printed circuit board area. This board is used with 2.4 GHz dual-mode Wi-Fi and Bluetooth chips by TSMC 40nm low power technology, power and RF properties best, which is safe, reliable, and scalable to a variety of applications.
Features:
18650 charging system integrated
Indicate LED inside(Green means full& Red means charging)
Charging and working could be at the same time
1 Switch could control the power
1 extra LED could be programmed(Connected with GPIO16[D0])
0.5A charging current
1A output
Over charge protection
Over discharge protection
Full ESP32 pins break out
High performance-price ratio
Small volume, easily embeded to other products
Strong function with support LWIP protocol, Freertos
Supporting three modes: AP, STA, and AP+STA
Supporting Lua program, easily to develop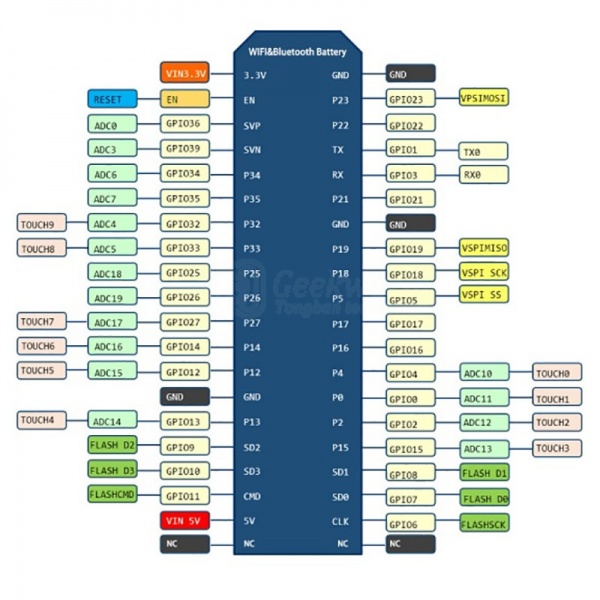 You might also like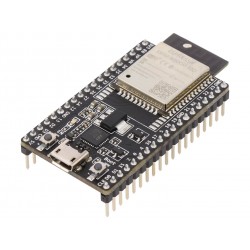 Regular price
€13.74
-€3.30
Price
€10.44