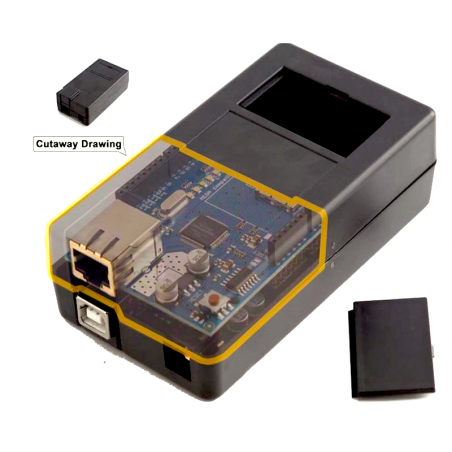  
If you have any questions on this product please feel free to contact us.
*Disclaimer: The images are merely illustrative.
Plastic (flame retardant) box that could fit an Arduino Board (UNO or MEGA), an Ethernet Shield and a battery.
Made in ABS plastic.

Dimensions 87x64x28mm
All the internal parts (Boards and battery) are not included.