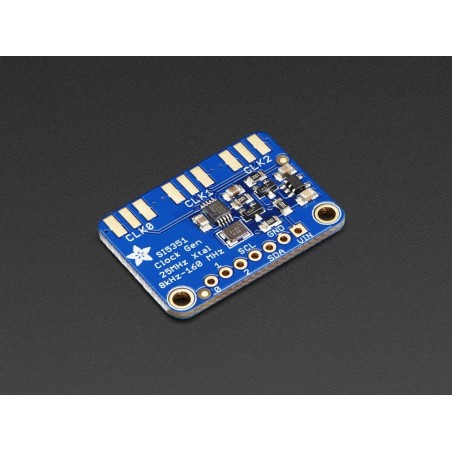  
Adafruit Si5351A Clock Generator Breakout Board - 8KHz to 160MHz
The frequency generator (clock) Si5351A is a square wave generator - 8kHz to 160MHz via I2C. It uses the onbordo precision clock to drive multiple PLL and clock dividers using I2C instructions. When configuring the PLL dividers and you can create accurate and arbitrary frequencies. There are three independent outputs, and each may have a different frequency.
If you have any questions on this product please feel free to contact us.
*Disclaimer: The images are merely illustrative.