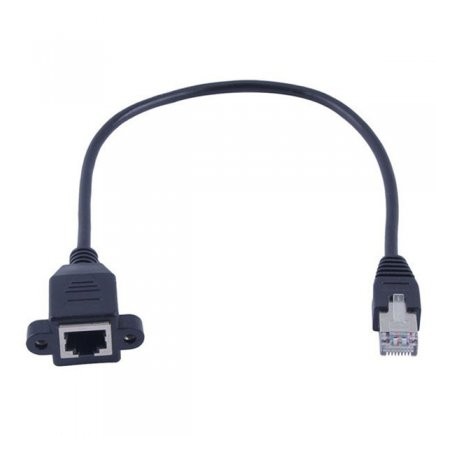  
Panel Mount Ethernet Extension Cable
If you have any questions on this product please feel free to contact us.
*Disclaimer: The images are merely illustrative.
DESCRIPTION
This handy Ethernet extension cable will make it easy for you to enclose a device that has an Ethernet port. We think this would be most useful when putting a Beagle Bone, Raspberry Pi, Arduino Ethernet into a box.

TECHNICAL DETAILS
Panel mount Ethernet 8P socket with Ethernet 8P plug at cable end. Straight-through extension
CAT 5e
24 AWG wires