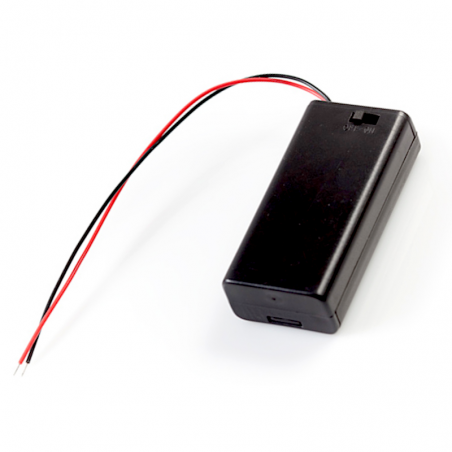  
Battery Holder with Switch - 2 x AA
If you have any questions on this product please feel free to contact us.
*Disclaimer: The images are merely illustrative.
Overview
The 2 x AA Battery Holder with Switch puts a nice finishing touch on your battery powered project. This holder features a removable sliding cover which is secured with a small phillips head screw. Another bonus is the ON/OFF switch which can be used to control power to your project. The leads are about 150mm, and the last 5mm of them are tinned. It can provide about 3V(2x1.5V) Voltage power for your project.
Specification