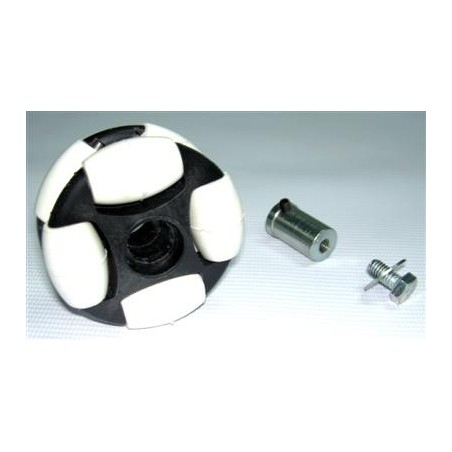  
Omnidireccional Wheel + HUB
Omnidirectional Wheel (anti-sliding).
Omnidirectional wheel developed by botnroll.com.
Designed to allow a soft movement reducing the vibration due to the contact of the elements with the ground.
The rubber used in the elements guarantees high tack to the most types of material: weaveeed, wood, etc.
This wheel equips the Bot' n Roll OMNI omnidirectional platform.
Specifications:
Rubber elements in polyurethane
External diameter: 60mm
Width: 32mm
Diameter of the internal puncture: 13.7mm
Motor coupling (6mm shaft) part included
* Note: Product may not be exactly as shown in image. Contact us for more information.