shopping_cart
Carrinho
(0)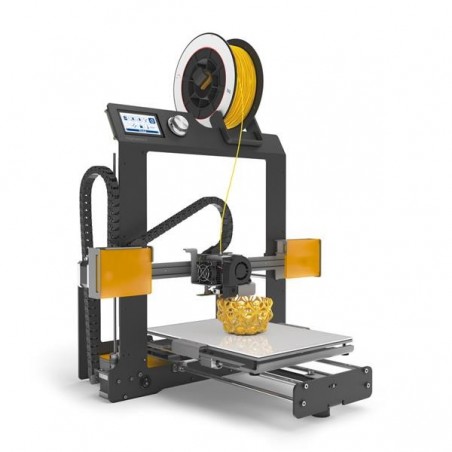  
Hephestos 2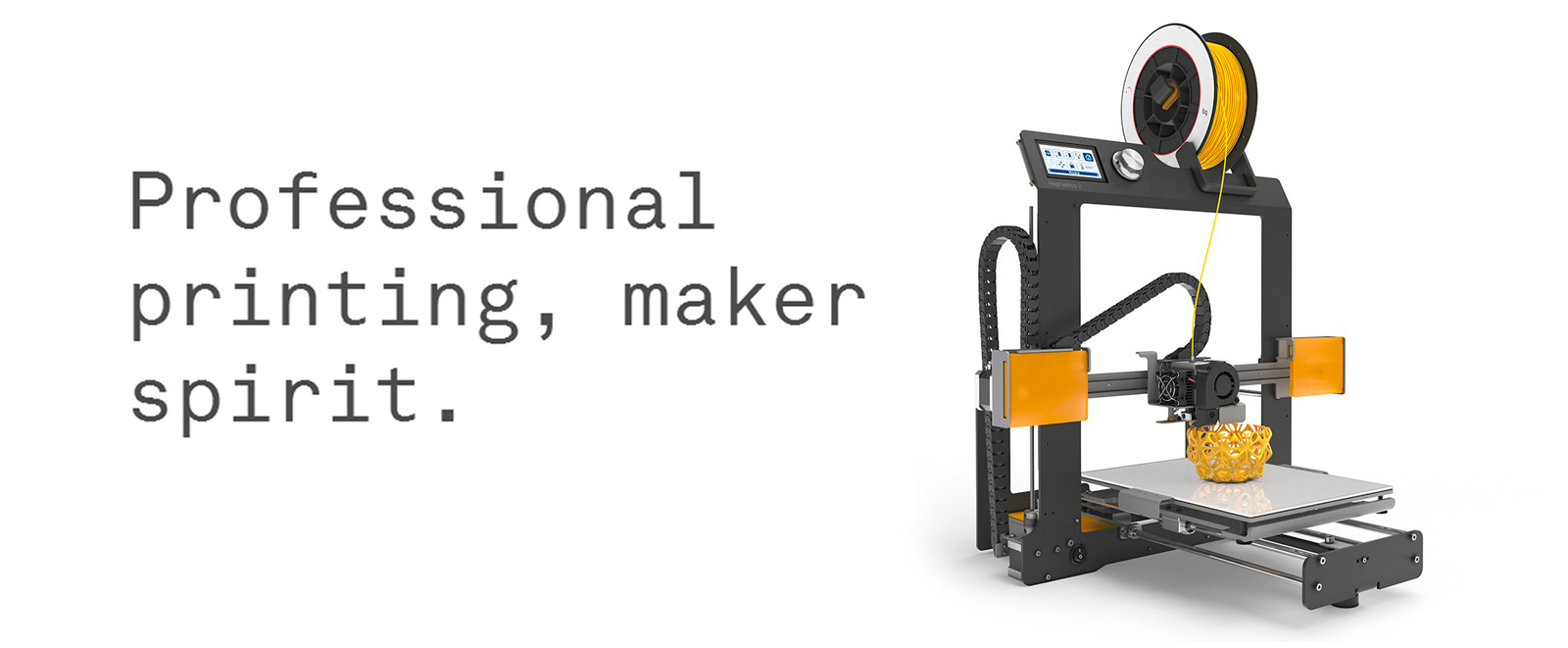 The 3D printer that can be assembled in less then an hour.

A DIY printer with professional results.
The Hephestos 2 is our second printer DIY (Do it yourself). It was based on Prusa i3, one of the most popular models of RepRap community, but with this new version, we develop it in order to offer a professional printer keeping the original spirit. We bet on a new design, with which got a higher volume printing that reaches (x) 210 mm x (y) 297 mm x (z) 220 mm.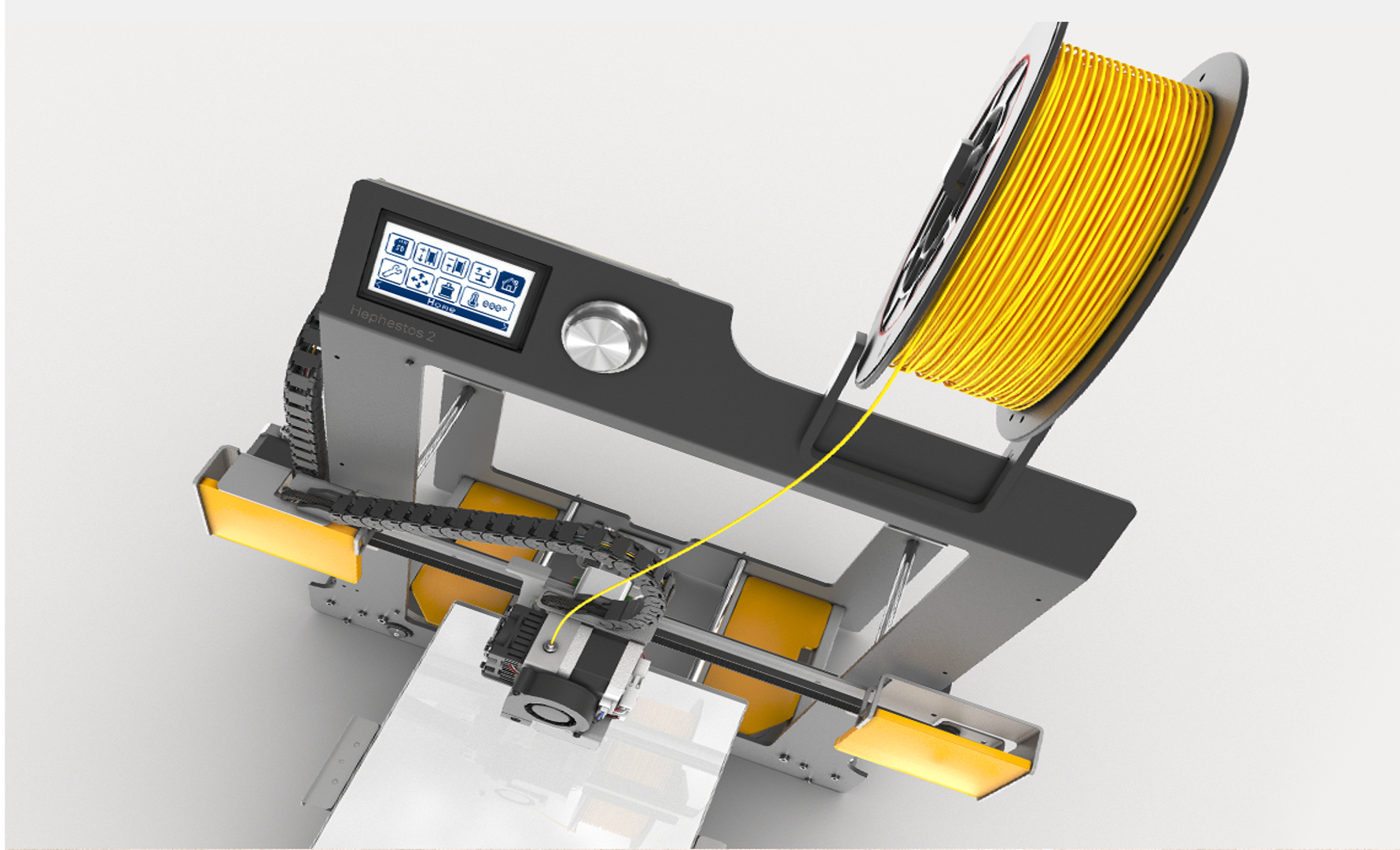 Materials and design - key elements of stability.
The Hephestos 2 is a particularly stable printer. To achieve this, we replace the plastic parts printed by metal parts. The use of aluminum and steel provides a professional finish and a robust structure. These materials combine with semitransparent polymethacrylate parts protecting certain components and they suggest the internal mechanism of the printer. Moreover, it has three points of support and a retractable leg that moves in the z axis to adjust the height and stabilize the printer.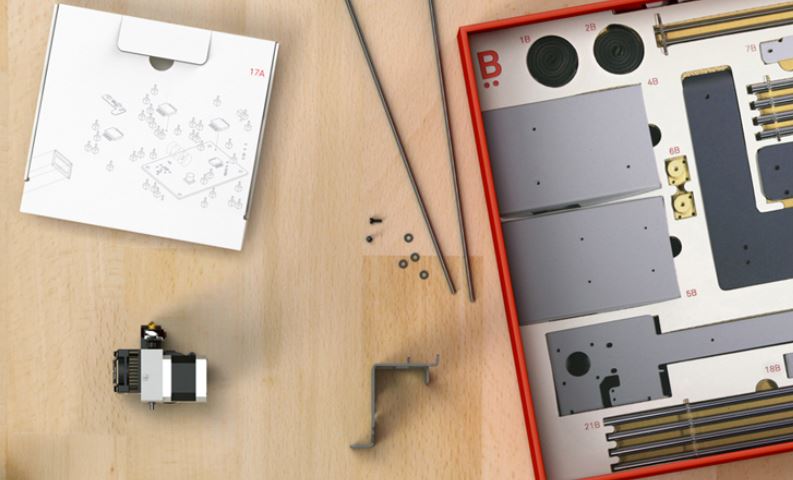 3, 2, 1 ... Print!
Our goal was that could have Hephestos 2 ready to print in less than 2 hours. The pieces were designed taking into account this goal: reduce the maximum amount of additional elements and facilitate their recognition on the packaging in order to make the most practical assembly. The result is a line printer cared for with a quick and efficient assembly process.
If you can imagine it, you can print it.
The Hephestos 2 can print 3D parts with most marketing materials, such as bronze filament, wood or copper. This is possible thanks to the new extruder 100% designed by BQ, which incorporates a drive system Double Drive Gear. This component comprises two toothed wheels which press and push the filament through the Hot-End with a draw and hold great. Thus, the second print Hephestos flexible materials such as Filaflex without difficulty.
New inductive sensor for maximum accuracy.
So that the end result is perfect, the extruder should always work at a distance from the bed. The Hephestos 2 includes new inductive sensor that measures the distance with accuracy. The sensor consists of an electric coil which generates a magnetic field. When the bed approaches the field, detects it at a distance sensor and warns the user that their position is correct lighting a small red LED. This allows for a manual leveling with maximum precision. It also includes self-leveling option: the sensor measures the degree of inclination of the bed and adjust the movement of the engines so that the impression is perfect, including the inclined surface.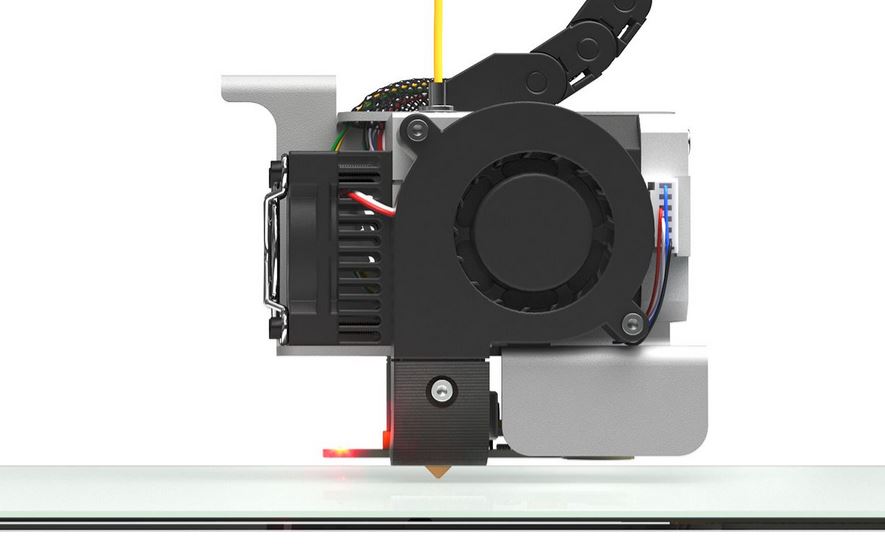 All major electronic components of Hephestos 2 are integrated into a single board: Zum Mega 3D. This component, developed by BQ, includes new features and has a Micro USB connection. It also improves heat dissipation and control of printer engines. In turn, the electronic control develop new LCD and respective interface, which is more intuitive and simplified user experience.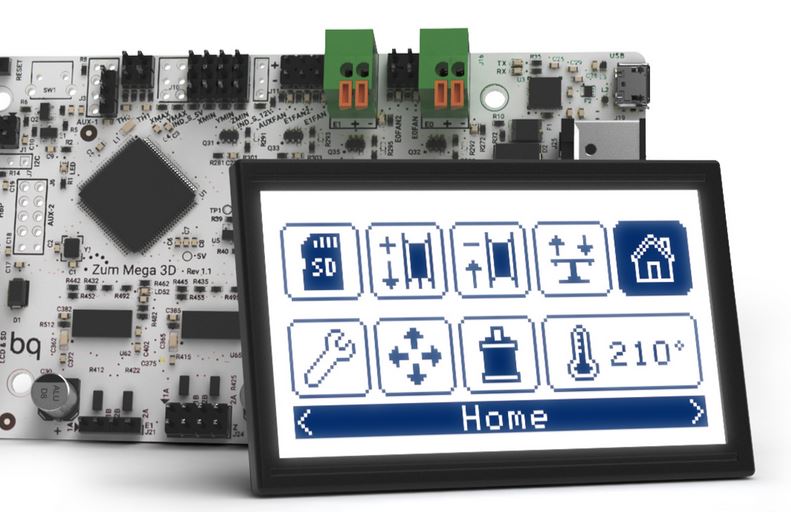 Enhance, share, evolve.
In BQ, we believe in co creation and Open Source. We contribute with our knowledge and work for the humanity of Technological Heritage so that people can use it, to grow and return to share. We believe that knowledge has no limits, so both the firmware and the hardware Hephestos 2 is 100% free.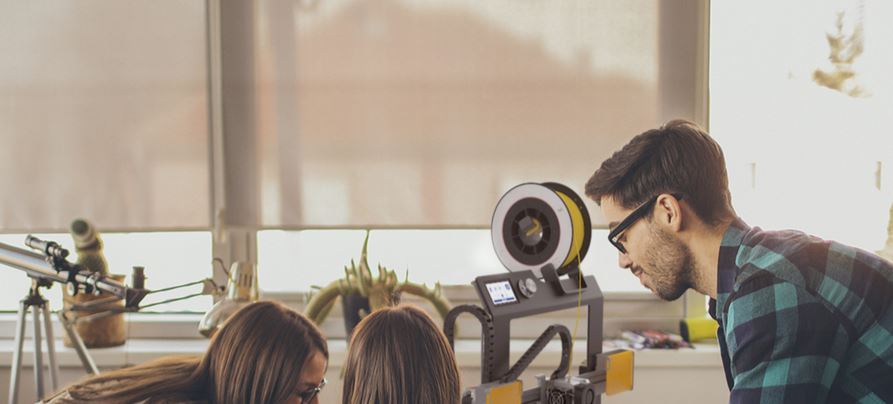 ___________________________________________________________________________________
Specifications

:

 
Printing speed

Maximum: up to 200 mm/s*


*Subject to materials, profiles and software used.

Resolution

Very high - 50 microns
High - 100 microns
Medium - 200 microns
Low - 300 microns

Dimensions

Product without PLA reel:
(x)450 x (y)516 x (z)571 mm (static)
(x)450 x (y)605 x (z)571 mm (dynamic)
Product with PLA reel :
(x)450 x (y)516 x (z)661 mm (static)
(x)450 x (y)605 x (z)661 mm (dynamic)
Enclosure: (x)627 x (y)465 x (z)207 mm
Printable area: (x)210 x (y)297 x (z)220 mm

Materials

1.75 mm diameter filament: PLA, wood, bronze, cooper and FilaFlex

Extruder mechanics

Own design extruder with Double Drive Gear traction setting and filament guide to maintain compatibility with flexible or soft filaments.
0.4 mm nozzle for 1.75 mm filament
Finned dissipator with axial fan controlled by firmware (low noise)
Cooling blower
Sensor specifically designed for 3D printing (auto-levelling)

General mechanics

Powder-coated aluminium base and frame
Hard chromed bars for the Y axis
Lineal ball bearing for the Y axis
Recirculating ball bearing guides with flat runner for the X and Z axes
Cable chain
Flexible couplings for the screwed rods of the Z axis
3-point print bed levelling system with shock absorber
Rapid system for changing print bed

Electronics

BQ Zum Mega 3D controller
BQ Zum Inductive Sensor to aid levelling of the bed
BQ Zum LCD Smart Controller graphical interface
100K thermistor on the hot-end
Heater cartridge: 40 W, 12 V

Software

Marlin-derived firmware
New features: auto-levelling, manual levelling using inductive sensor exclusively designed for 3D printing, power-saver system
Improved user interface
Recommended environment: Cura Software, slic3r, Repetier, Kisslicer
Files accepted: .gcode
Compatible operating systems: Windows XP or later, Linux and Mac OS X or later

Communications

SD card reader
Type B micro-USB port

Box contents

Assembly guide
Warranty and FAQ
Structural elements
4 GB SD card (with preloaded 3D example models)
5 spare PTFE tubes
2 cleaning needles
Spatula
Gloves

Weight

Product plus box - ~15 kg
Também poderá gostar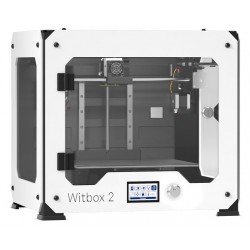 DESCONTINUADO
Em promoção!