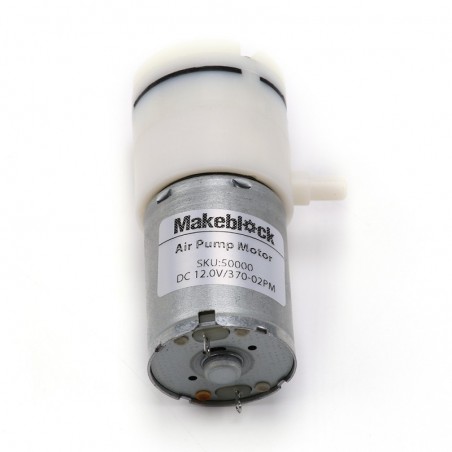  
Makeblock - Air Pump Motor - DC 12V/370-02PM
If you have any questions on this product please feel free to contact us.
*Disclaimer: The images are merely illustrative.
Note: This pump does NOT come with connecting wire, please choose motor cable of corresponding current to work with it.
Description:
Makeblock air pump motor - DC 12V/370-02PM is widely used for aquarium tank oxygen circulate, DIY projects.
Specification:
Rated voltage: DC 12V

Load: Air

Current(With load): Less than 250mA

Flow : 3.0LPM

Size : D27 x 65mm

Maximum pressure : More than 600mmHg

Noise:Less than <60dB
Size Charts(mm):
Demo:
You might also like