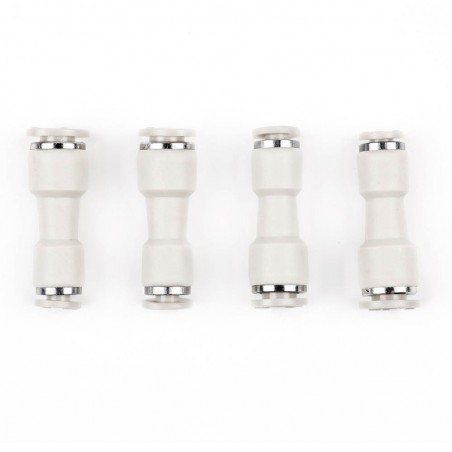  
Makeblock - Ø6mm to Ø4mm Reducing Straight Connector (4-Pack)
If you have any questions on this product please feel free to contact us.
*Disclaimer: The images are merely illustrative.
Description:
One end is used with φ6 air pipe and the other end with φ4 air pipe. The channel is of straight-through type and reduces the φ6 air pipe to φ4 air pipe.
Features:
Reduce the φ4 air pipe to φ6 air pipe.
Size Charts(mm):
Connection Illustration:
You might also like