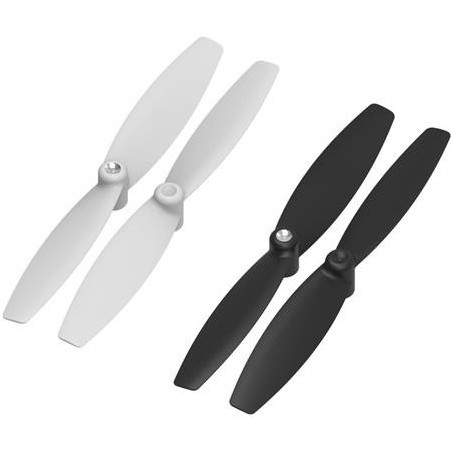  
Parrot SWING & MAMBO Propellers x 4
If you have any questions on this product please feel free to contact us.
*Disclaimer: The images are merely illustrative.
4 x Parrot Mambo and Swing Propellers
2 black propellers 2 white propellers - 2 in C mode / 2 in A mode for Parrot Mambo and Parrot Swing
These plastic propellers were designed especially for Parrot Mambo and Parrot Swing. They were developed to minimise the motors' power consumption while still providing maximum thrust.
2 types of propeller are supplied and an inscription identifies them as "C" or "A". The "C" propellers turn in a clockwise direction, whereas the "A" propellers turn anticlockwise. They must be fitted alternately, as follows: Front Left and Rear Right: "C", Front Right and Rear Left: "A". With this set of propellers, head off now on your adventures!
You might also like