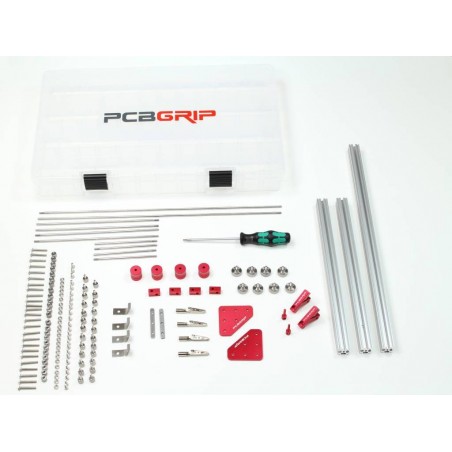  
If you have any questions on this product please feel free to contact us.
*Disclaimer: The images are merely illustrative.
We have designed this kit to hold your PCB on the bench and also hold what ever else you need to be successful with your project. That major difference between this kits and our other kits is that this kit does not include the Base, 10mm x 340 Rod, Rod Holder,or Hinge Assembly. What this kit will allow you to do is to hold your PCB at a comfortable height for soldering, while at the same time, while using other components to make it easier to work on your project.