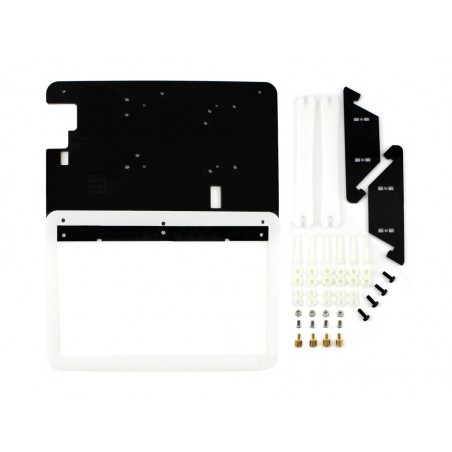  
Bicolor Case for 7inch LCD
Description
Bicolor Case for 7inch LCD
Overview
This product includes bicolor case and bottom holder designed for 7inch capacitive touch screen LCD. It will combines the LCD and supported mini-PC into an All-in-one device.
For use with : 7inch HDMI LCD
Material : high quality bicolor Acrylic, black and white
Comes with bottom holder, optional tilt angle, 45° or 60°
Features mounting holes for Raspberry Pi B/A+/B+/2B/3B, Banana Pi, and BB Black
Photos
Package Content

Weight: 0.139 kg

Note : the LCD and Pi are NOT included.
You might also like