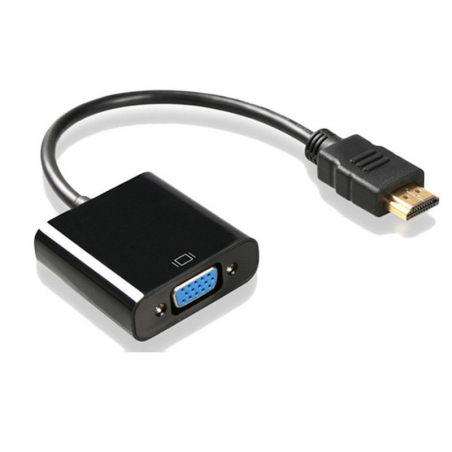  
If you have any questions on this product please feel free to contact us.
*Disclaimer: The images are merely illustrative.
Product description
Connect an HDMI device to the VGA connection of an LCD or LED screen and enjoy your photos, films and other content. The LCD or LED screen must have a speaker set.
Features
Durable flexible jacket to avoid cable stress and conductor fractures
Copper conductor for maximum data throughput
Supports all HDMI™ devices
Chipset CH7101
Max resolution 1920x1080 at 60Hz
Package contents
You might also like