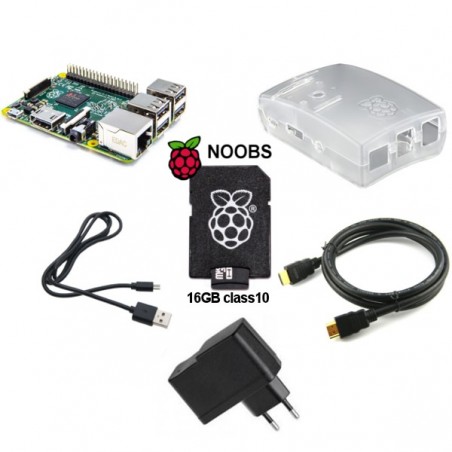  
Kit Raspberry Pi 2 Model B (transparent)
The Raspberry Pi 2 Model B 1GB has the ability to transform traditional TV into a SmartTV. This kit comes with NOOBS distribution already updated to the latest version.
Kit Raspberry Pi 2 include:
A ligação à rede pode ser feita usando um cabo ethernet ou através de um Miniature module Wi-fi for Raspberry Pi. Estes acessórios não estão incluídos no kit.
Tutoriais:
You might also like