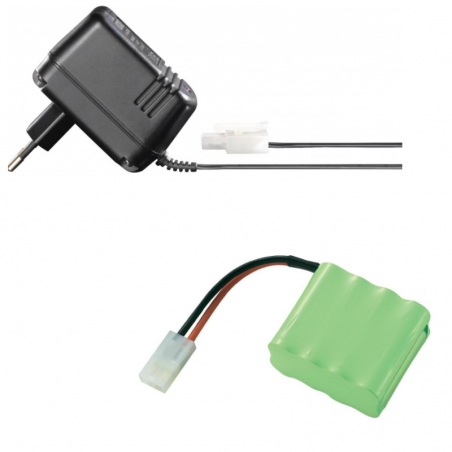  
Pack Charger and Battery Ni-MH 9.6V 800mAh
Forget disposable batteries! Use this rechargeable pack!
If you have any questions on this product please feel free to contact us.
*Disclaimer: The images are merely illustrative.
Charger PRI:230V~50Hz 5.1w SEC:11.2V 120mA 1.35VA + Battery 9,6V Ni-MH AA 800mAh "botnroll.com"
Ideal for any mobile application, even with ARDUINO, where the use of powering wires is not desirable at all.
* Note: Product may not be exactly as shown in image. Contact us for more information.
You might also like