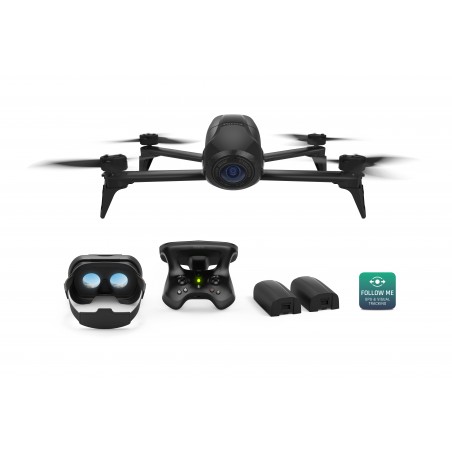  
Parrot BEBOP 2 POWER FPV
DISCONTINUED
FREEDOM WITHOUT LIMITS !!!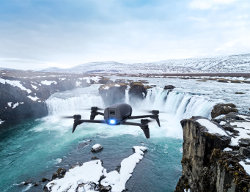 If you have any questions on this product please feel free to contact us. *Disclaimer: The images are merely illustrative.

PARROT BEBOP 2 POWER FPV

The Parrot BEBOP 2 POWER is a compact drone equipped with advanced technologies, a high quality camera and two high capacity batteries. Its monobloc design and integrated digital stabilizer provide robustness to the entire test. Explore the world and film your friends with boundless freedom.
 

TRANSMISSION RANGE 2 KM

VISUAL RECOGNITION

CAMERA / VIDEO 14 MP - FULL HD

DURATION OF FLIGHT 60 MIN

  (2 BATTERIES INCLUDED WITH 30 MINUTES EACH)

SPEED MAX 65 KM / H

DIGITAL STABILIZER 3 AXLES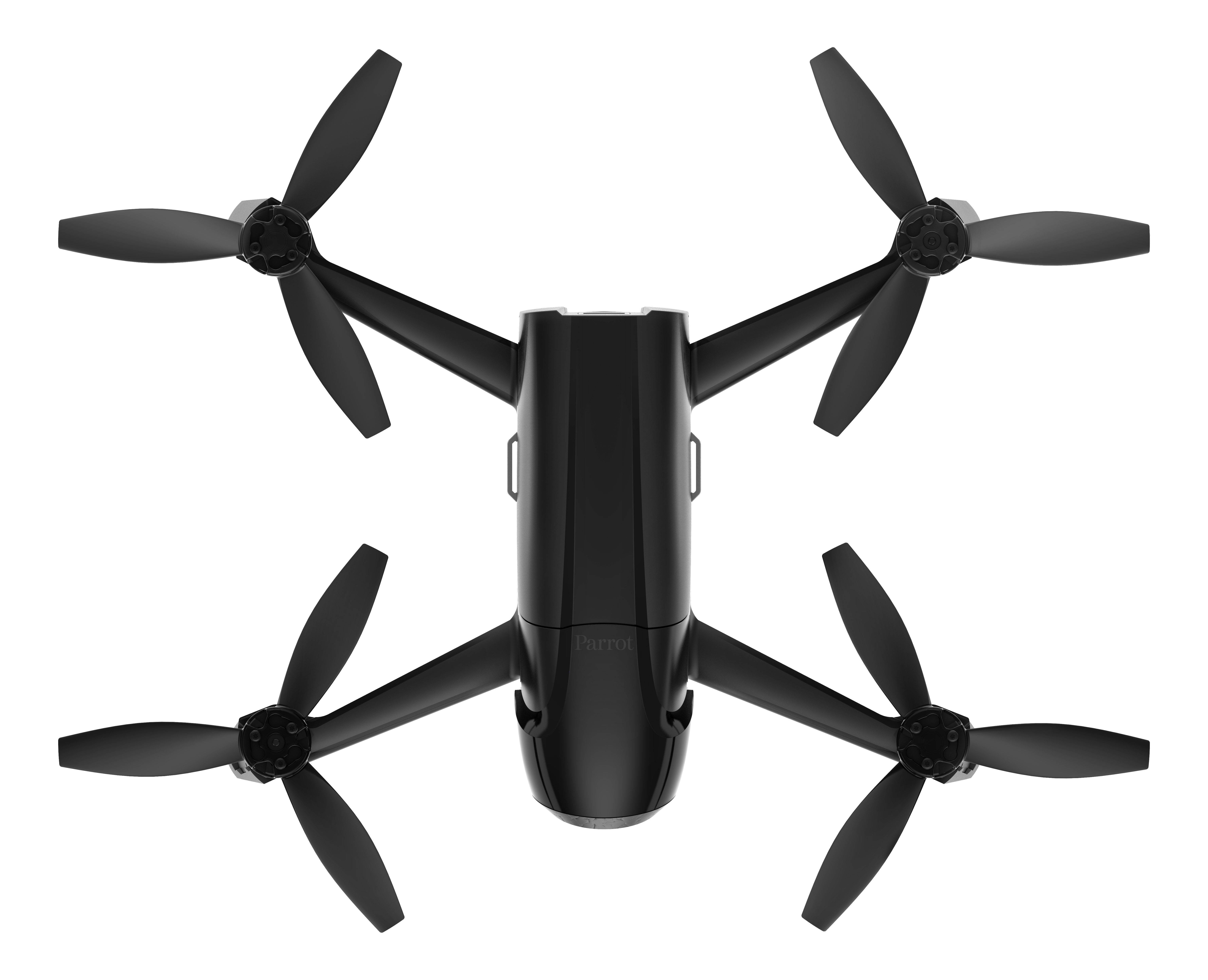 PARROT BEBOP 2 POWER IS AGIL, RELIABLE AND EASY TO PILOT
 
MAGIC DRONIES PROFESSIONAL VIDEOS IN JUST A CLICK

Magic Dronies are a new type of aerial selfies. They allow you to easily carry out cinematic quality aerial captures.



HIGH DEFINITION HIGH WIDE CAMCORDER STABILIZED QUALITY AIRCRAFT
The camera integrates a custom wide-angle lens with 6 optical elements and an anti-distortion system for amazing aerial imaging.
The Parrot Bebop 2 Power features a 1 / 2.3-inch 14MP CMOS sensor for shooting in Full HD 1080p and taking pictures in JPEG and Adobe DNG RAW formats. Ideal for post-production, the objective profile is available in Adobe Lightroom and Photoshop.


Unique 3-axis digital stabilization technology and image processing reduce vibration and aliasing effects for smooth video.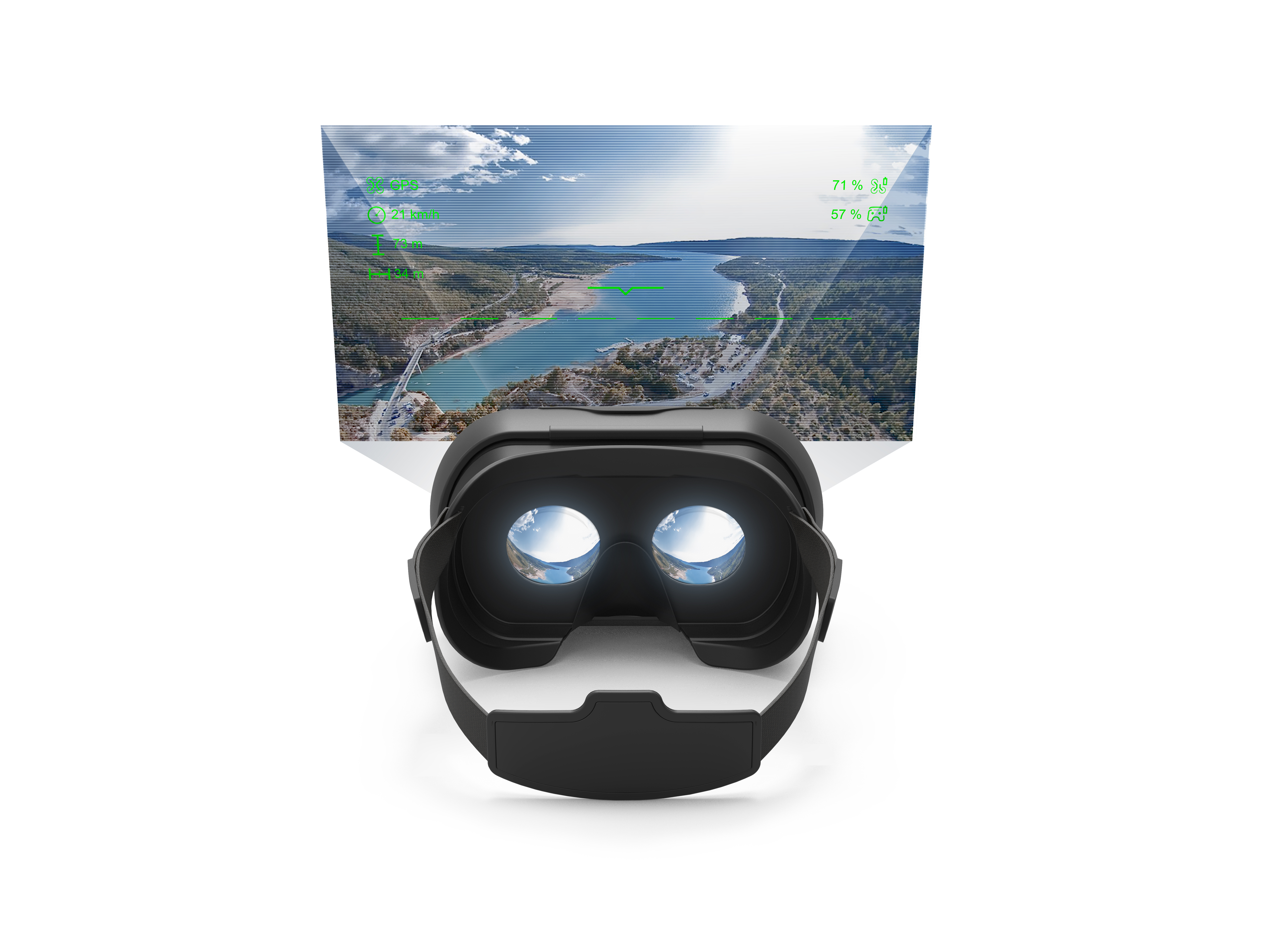 DYNAMIC PILOT FLIGHT PERFORMANCE, STRONG EMOTIONSExplore further and further away

The WI-FI transmission system allows you to watch in 720p HD and in real time up to 2km.

 
IMPERSION IN FPV CHANGE OF PERSPECTIVE

Climb aboard the Parrot Cockpitglasses 2 and experience an immersive FPV experience. A sense of freedom and unique adrenaline.
In FPV mode, you are the pilot in your cockpit with view to telemetric flight information
In Direct View, you can keep your drone in view while enjoying augmented reality information.
Flight duration: 60 minutes with 2 batteries included with 30 minutes flight each

     P7 processor developed by Parrot

     WI-FI transmission system Long-haul flight (up to 2 km with Parrot Skycontroller 2 in an environment without obstacles and interferences

     Visual tracking technology

     Optical positioning system

     14 Megapixel Sensor 1 / 2.3''JPEG, Adobe DNG / RAW Full HD Video Recording

     Smartphone control

     Immersive FPV mode

     Maximum speed of 65 km / h

CONTENTS OF THE PACKAGE:

     1 PARROT BEBOP 2 POWER
     1 PARROT SKYCONTROLLER 2
     1 PARROT COCKPITGLASSES 2
     4 PROPELLERS
     1 CHARGER + CABLE
     4 SHEETS
     1 ASSEMBLY TOOL
     1 USB CABLE
     1 EXTRA BATTERY
     1 HEAD RIBBON
     1 CHARGING CABLE
     1 SUPPORT FOR SMARTPHONE AND TABLET
     1 QUICK START GUIDE
You might also like