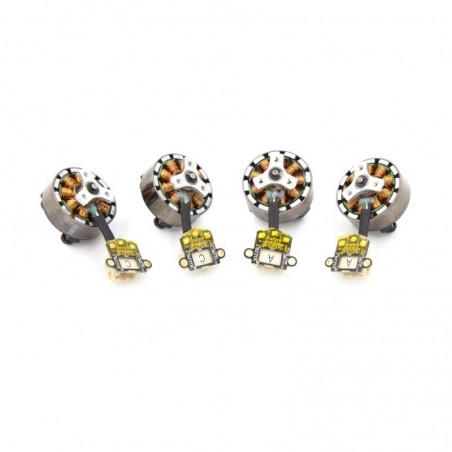  
Motors kit Bebop 2
DISCONTINUED
Kit of 4 motors for the Parrot Bebop 2.
Kit of 4 motors
 The motors have been specially designed for the Parrot Bebop 2 in order to ensure optimum performance and a long service life.
 These brushless gimbal motors are designed specifically to work with the propellers of the Bebop 2 They rotate at a speed of 7500 rpm when flying stationary and reach peak speeds of up to 12,000 rpm.
 3 screws per motor + 2 screws for the PCB motor are also provided with this kit.